Electric line mishap sparked raging South Cali wildfire, reports say
Tue 27 Oct 2020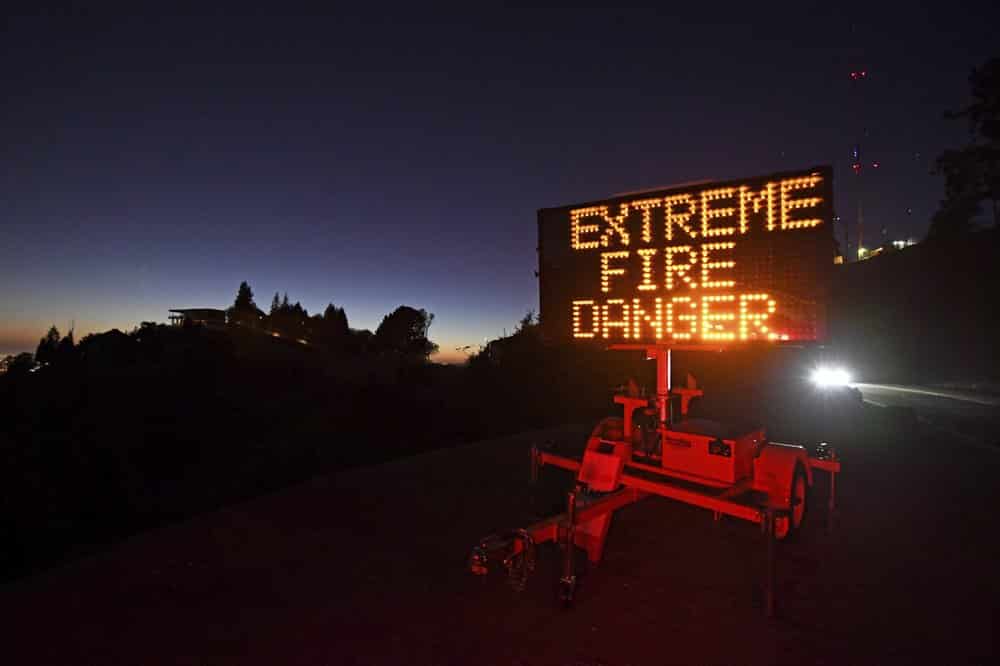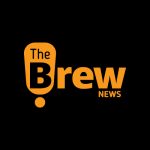 Brew Admin
|
2
min read
Southern California Edison, the region's primary electricity supplier, said its equipment may have sparked a fast-moving wildfire that forced evacuation orders for some 100,000 people and seriously injured two firefighters on Monday as powerful winds across the state prompted power to be cut to hundreds of thousands to prevent just such a possibility.
A smoky fire exploded in size to over 11 square miles (29 square kilometers) after breaking out around dawn in Orange County, south of Los Angeles. Gusts pushed flames along brushy ridges in Silverado Canyon and near houses in the sprawling city of Irvine, home to about 280,000 residents. There was no containment.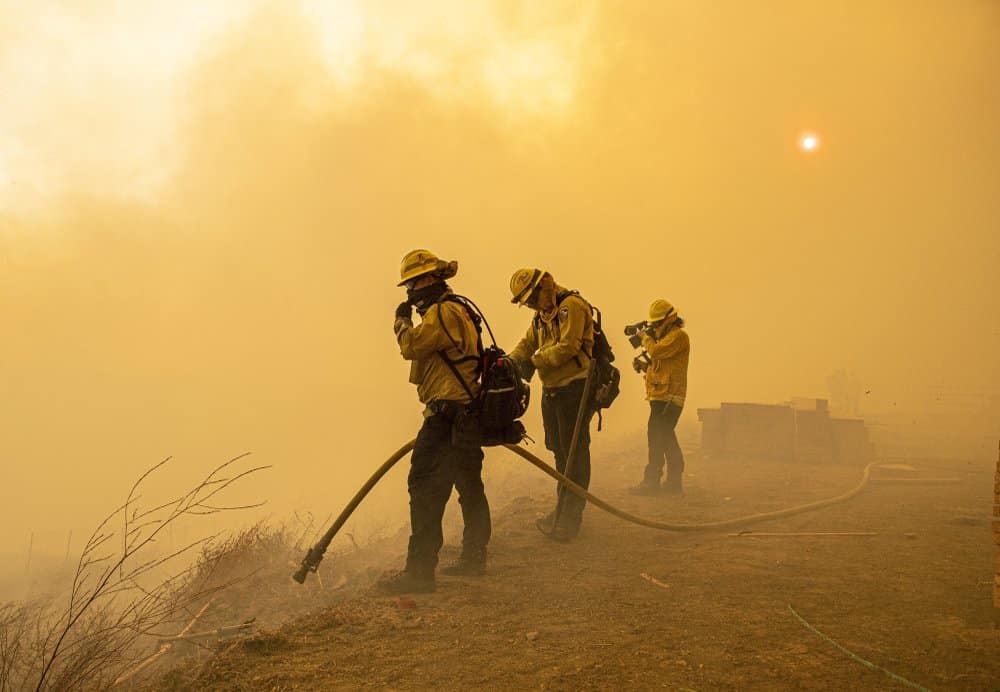 Two firefighters, one 26 and the other 31 years old, were critically injured while battling the blaze, according to the county's Fire Authority, which didn't provide details on how the injuries occurred. They each suffered second- and third-degree burns over large portions of their bodies and were intubated at a hospital, officials said.
In a report to the state Public Utilities Commission, Southern California Edison said it was investigating whether its electrical equipment caused the blaze. The brief report said it appeared that a "lashing wire" that tied a telecommunications line to a support cable may have struck a 12,000-volt conducting line above it, and an investigation was under way.
The report came as SCE shut off power to some 38,000 homes and businesses in five counties — including the fire areas — as a safety precuation against gusts knocking down equipment or hurling tree branches or other vegetation into power lines. However, the utility had reduced that to under 16,500 as winds eased temporarily Monday night.
More than 90,000 people in the fire area were under evacuation orders. Nearby, a fire in the Yorba Linda area had grown to nearly 4.7 square miles (12.2 square kilometers) and prompted the evacuation of at least 10,000 people, officials said.
[Sourced from Agencies]
---