Did you know Dubai was underwater 400 million years ago?
Sun 30 Apr 2023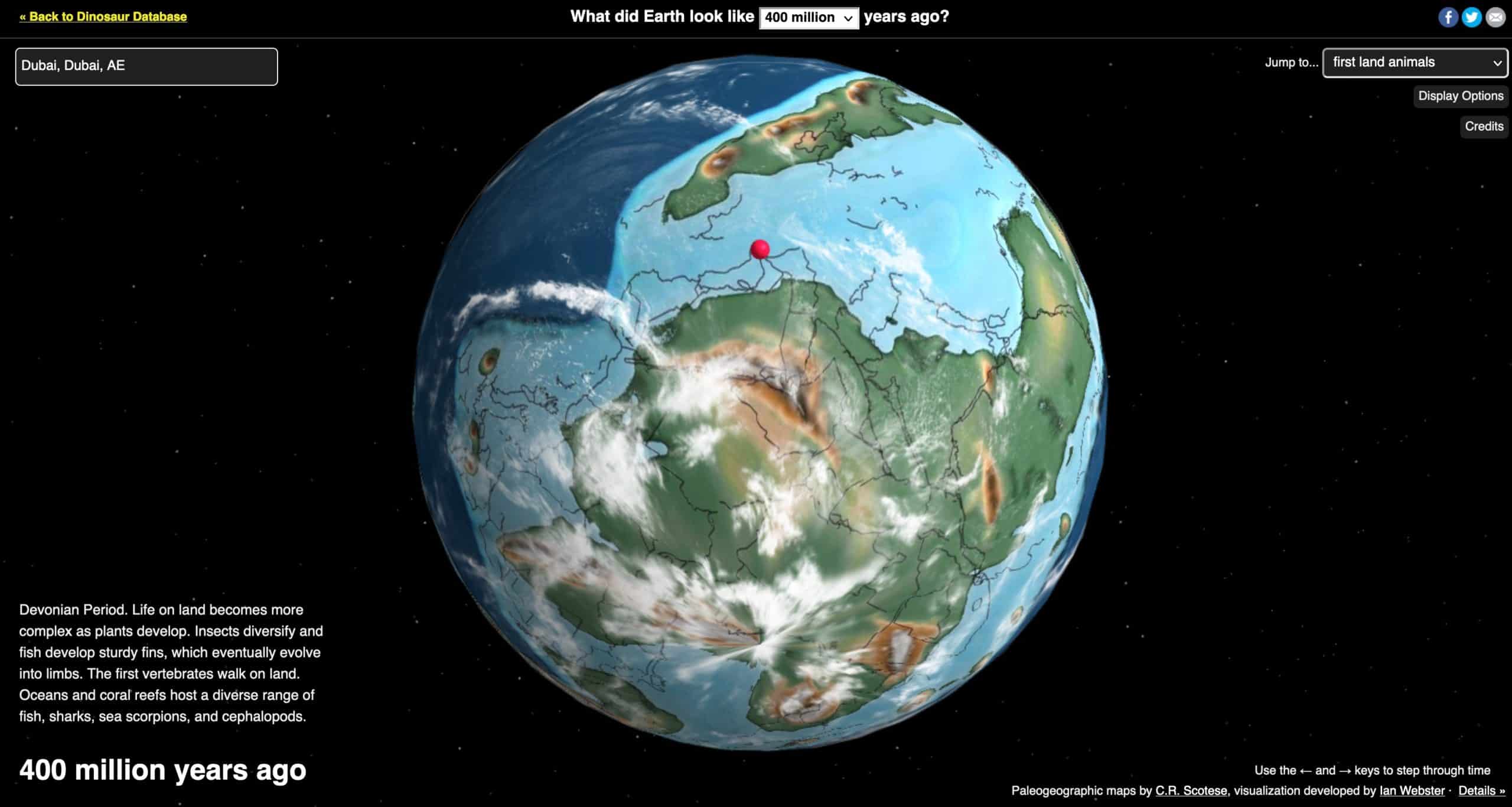 |
< 1
min read
Know where your home was at the time of the dinosaurs with this interactive map
Post Jurassic Park series, haven't you wondered what it would have felt like having dinosaurs roaming around your park yard? Or perhaps you are contemplating your next course of action if Velociraptors were chasing your car.
Since time travel is not an actual probability… yet, you can atleast find out what the place you live around looked like when the mighty T. Rex and Stegosaurus walked the Earth.
A brilliantly created interactive map developed using research from Northern Arizona University revealed how the Earth's continents have shifted from 750 million years ago to the present day.
We checked where Dubai was 400 million years ago and found its location virtually underwater!
The map, called 'Ancient Earth Globe', showed how the continents have shuffled and moved across millions of years during our planet's existence. You can move the globe around and even select how it appears from 750 million ago until now. You can also jump to when the first land animals came into existence and more. After choosing the option, search where your house is located, and it gives you a pin of your location.
Check out the interactive map below:
https://dinosaurpictures.org/ancient-earth/#
Truly fantastic!
Read also – Scientists discover an 8 kilometres wide undersea crater created as the dinosaurs disappeared
Dubai underwater – interactive map – world – jurassic – dinosaurs
---