Dancing with your favourite stars is now a reality
Tue 14 Jun 2022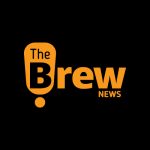 Brew Admin
|
2
min read
Abu Dhabi: Bollyverse collaborated with IIFA to transport the show and the entire experience into the Metaverse. An Avatar studio where you can create your digital double in a matter of seconds, to the Xsens experience where one can teleport their dance moves to the Metaverse. Adding to the mix, is a Showbolt, the fastest camera robotic arm in the world which can capture, edit and share cinematic quality video in seconds!

Bollyverse is an entity on Metaverse where everything in Bollywood happens. From award ceremonies to dancing with your favourite stars, to brand endorsements and meta shopping, this is the place to be for anyone passionate about Bollywood. Bollyverse Metaverse IIFA Avatar
TheBrew had a quick chat with Kishore Samtani all about the Bollyverse and its recent addition – IIFA 2022 which was held in Etihad Arena, Yas Island, Abu Dhabi. Samtani demonstrated the building of an avatar for the metaverse at their Metaverse Studio – wherein they have 170 high-tech cameras. Press play to see an avatar of our Managing Editor Shaneer Siddiqui come to life as well.
Bollyverse Metaverse IIFA Avatar
About IIFA
Once upon a time….At the dawn of the new millennium in the year 2000 in the heart of London at the iconic Millenium Dome, one of the greatest and biggest entertainment IPs of the 21st century was born – IIFA. The dream to take Indian cinema to the world had come true and a celebration was bought to life that connected people, countries, cultures and nations with the platform of cinema. It is time to give you the chance to go behind the scenes and have a look at what it took to accomplish this dream and to take you on a journey that will bring alive the magical and unforgettable memories from over the years as IIFA journeyed the world. Be ready to be enchanted, entertained, and energized with the glitz, glamour, and grandeur of the International Indian Film Academy.
---