Arkansas police chief given pink slip over vitriolic 'Death to Democrats' calls
Tue 10 Nov 2020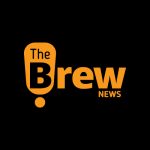 Brew Admin
|
2
min read
Arkansas police chief Lang Holland has resigned after it came to light that he frequently took to several social media platforms to advocate for violence against "Marxist Democrats."
Holland, who had been the chief of police in Marshall, resigned over the past weekend after his admission to the vitriolic and derogatory calls. He was confronted by the city's mayor after the thread of threats was noted under his name on a conservative social media site.
"The Marshall community does not in any way support or condone bullying or threats of violence to anyone of any political persuasion. We are a welcoming community that is humbly working to build a bright future for ALL our citizens," Marshall Mayor Kevin Elliott said in a statement released on the city's Facebook page. "Mr. Holland is no longer employed with the city."
Marshall, a town with of population of a little over 1,350, is about 100 miles north of Little Rock.
Elliott said he became aware of the social media posts when they began circulating on Facebook and Twitter on Friday under the username "Chieflangholland."
In one such post, amid the elections tensions, Holland wrote, "When this is over and Trump is president for 4 more years. Do not go to sleep. Do not forget what these Marxist Democrat bastards have tried to do."
KATV, who released these posts, reported that in now-deleted messages Holland had encouraged people to burn and smash Democrats' homes and run them out of the country. According to KATV, Holland also demeaned and labelled transgender people as "mentally defective" and "perverted freaks."
Post the controversy, Holland allegedly responded to the criticism under another user account with the username "the real chief," denying he was the author of the initial posts and writing, "I am NOT an ignorant, violent, racist Trump disciple like I have been depicted."
Earlier this year, the ex-Marshall chief made headlines for criticising pandemic-triggered statewide mask mandates as "a very large overreach of the powers" by the state government. Holland himself refused to enforce the mandate.

[Sourced from Agencies]
---