Aliens hunting furniture at IKEA?
Wed 30 Jun 2021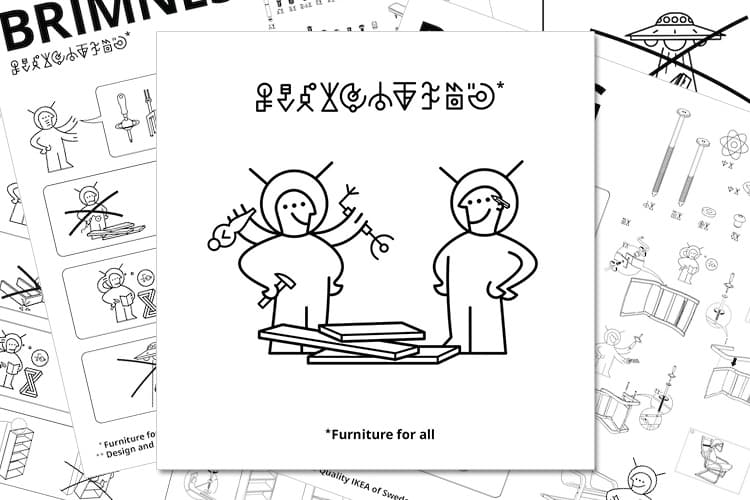 |
< 1
min read
While the world is still debating on the existence of aliens, some are getting ready to welcome them to earth in their own unique way.
IKEA UAE has posted a brilliant creative campaign on their Instagram page that welcomes aliens as their customers. Their creative agency has designed a typical IKEA furniture-assembly manual that illustrates a family of friendly aliens assembling IKEA furniture. One post urges our extraterrestrial friends to use IKEA delivery to transport furniture and warns them not to beam them up. Pretty witty.
While we at TheBrew.ae cannot speculate on the outcome of the soon-to-be-revealed UFO files by the US, we certainly are glad that if we do have a close encounter with aliens, they can feel welcomed on terra firma. Who could say no to a well-deserved nap on a BRIMNES bed or lazing around in the POANG chair after traveling for gazillion light years, right?
A bed to rest on after an interplanetary journey.
An armchair to binge-watch all popular series made by humans. #FurnitureForAll
The right way to deliver your furniture.
---