The rising Q for the Biden court: National lockdown or nay?
Sat 14 Nov 2020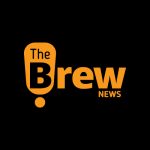 Brew Admin
|
< 1
min read
WASHINGTON — Joe Biden faces a decision unlike any other incoming president: whether to back a short-term national lockdown to finally arrest a raging pandemic.
For now, it's a question the president-elect would prefer to avoid. In the week since he defeated President Donald Trump, Biden has devoted most of his public remarks to encouraging Americans to wear a mask and view the coronavirus as a threat that has no regard for political ideology.
But the debate has been livelier among members of the coronavirus advisory board Biden announced this week. One member, Dr. Michael Osterholm, suggested a four- to six-week lockdown with financial aid for Americans whose livelihoods would be affected. He later walked back his remarks and was rebutted by two other members of the panel who said a widespread lockdown shouldn't be under consideration.
During his first public appearance since losing the election, Trump noted on Friday that he wouldn't support a lockdown. The president, who has yet to publicly acknowledge Biden's victory, would likely reinforce that message to his loyal supporters once he's left office.
Still, the pandemic's toll continues to escalate.
The coronavirus is blamed for 10.6 million confirmed infections and almost a quarter-million deaths in the U.S., with the closely watched University of Washington model projecting nearly 439,000 dead by March 1. Deaths have climbed to about 1,000 a day on average.
New cases per day are soaring, shattering records. The latest came Friday, when more than 184,000 people tested positive, according to data from Johns Hopkins University.
Source: Agencies
---