A piece of rock that could tell stories!
Fri 03 Sep 2021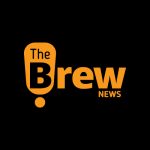 Brew Admin
|
< 1
min read
After last month's empty attempt, NASA's Mars rover may have successfully gathered its first rock sample.
Adam Steltzner, the Mars rover Perseverance rover's chief engineer, called it a perfect core sample.
"I've never been happier to see a hole in a rock," he tweeted on Thursday.
However, NASA later stated that it was waiting for more visuals, although the "team is confident that the sample is in the tube." The Perseverance drilled into much softer rock a month ago but the sample crumbled and didn't get in the titanium tube.
Some photos were taken on Wednesday revealed an initial sample in the tube but later images were inconclusive because of poor lighting, NASA said in a news release. 
The Perseverance landed at Mars' Jezero Crater in February; in search of rocks that might hold evidence of ancient life.
---