The 72nd COVID-proof Emmy crowns of the year, Schitts Creek, Succession & Watchmen go big!
Mon 21 Sep 2020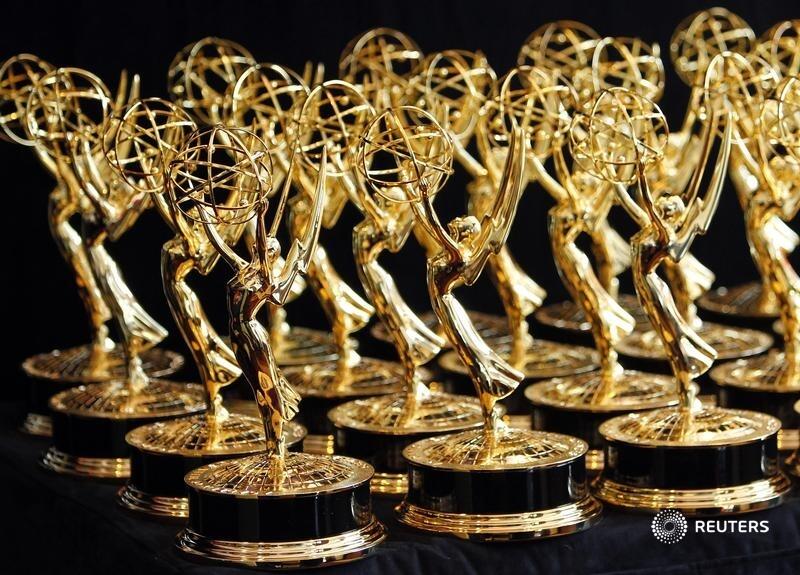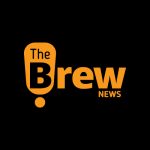 Brew Admin
|
4
min read
The 2020 72nd Emmy Awards, Hollywood's first major award-show since the lockdowns, roll in with a major change in layout. Gone are the red carpets, the flashing cameras, the blitz and paparazzi. The event was broadcasted from a COVID-proof theatre in L.A, under strict measures, where a masked Jimmy Kemmel hosted to an empty hall.
Still, the high of the night could not be slighted with the line-up of nominees, giddily accepting their wins, live on camera, in their own homes.
Big-baggers of the night include, comedy-hit Schitt's Creek, action-packed Watchmen and the dramatic Succession.
Schitt's Creek even went ahead to set a glorious record for most wins for a comedy series in a single season.
Euphoria star Zendaya also became the youngest to win for best actress in a drama series.
Several presenters — Jennifer Aniston, Cynthia Erivo, Anthony Anderson and others — even showed up in person and H.E.R. paid a stirring tribute to those lost, covering "Nothing Compares 2 U" for the in-memoriam segment.
Without further ado, here are the crowning victors of the year:-
Outstanding Drama Series — Succession (HBO)
Outstanding Supporting Actress in a Drama Series — Julia Garner, Ozark (Netflix)
Outstanding Supporting Actor in a Drama Series — Billy Crudup. The Morning Show (Apple TV)
Outstanding Directing for a Drama Series — Andrij Parekh, Succession (Episode: "Hunting") (HBO)
Outstanding Writing for a Drama Series — Jesse Armstrong, Succession (Episode: "This Is Not for Tears") (HBO)
Outstanding Lead Actress in a Drama Series — Zendaya, Euphoria (HBO)
Outstanding Lead Actor in a Drama Series — Jeremy Strong, Succession (HBO)
Outstanding Guest Actor in a Drama Series — Ron Cephas Jones as William Hill on This Is Us (Episode: "After the Fire") (NBC)
Outstanding Guest Actress in a Drama Series — Cherry Jones as Nan Pierce on Succession (Episode: "Tern Haven") (HBO)
Outstanding Casting For a Drama Series — Succession (HBO)
——————————————
Outstanding Competition Program — RuPaul's Drag Race (VH1)
Outstanding Variety Talk Series — Last Week Tonight With John Oliver (HBO)
Outstanding Host For a Reality or Competition Program — RuPaul for RuPaul's Drag Race (VH1)
Outstanding Unstructured Reality Program — Cheer (Netflix)
——————————————
Outstanding Limited Series or Movie — Watchmen (HBO)
Outstanding Supporting Actress in a Limited Series or Movie — Uzo Aduba, Mrs. America (FX)
Outstanding Supporting Actor in a Limited Series or Movie — Yahya Abdul-Mateen II, Watchmen (HBO)
Outstanding Directing for a Limited Series or Movie — Maria Schrader, Unorthodox (Netflix)
Outstanding Writing for a Limited Series or Movie — Damon Lindelof and Cord Jefferson, Watchmen (Episode: "This Extraordinary Being") (HBO)
Outstanding Lead Actor in a Limited Series or Movie — Mark Ruffalo, I Know This Much Is True (HBO)
Outstanding Lead Actress in a Limited Series or Movie — Regina King, Watchmen (HBO)
Outstanding Casting For a Limited Series, Movie or Special — Watchmen (HBO)
Outstanding Cinematography For a Limited Series or Movie – Watchmen, "This Extraordinary Being" (HBO)
——————————————
Outstanding Comedy Series — Schitt's Creek (Pop TV)
Outstanding Supporting Actress in a Comedy Series — Annie Murphy, Schitt's Creek (Pop TV)
Outstanding Supporting Actor in a Comedy Series — Daniel Levy, Schitt's Creek (Pop TV)
Outstanding Directing for a Comedy Series — Andrew Cividino and Daniel Levy, Schitt's Creek (Episode: "Happy Ending") (Pop TV)
Outstanding Writing for a Comedy Series — Daniel Levy, Schitt's Creek (Episode: "Happy Ending") (Pop TV)
Outstanding Lead Actor in a Comedy Series — Eugene Levy, Schitt's Creek (Pop TV)
Outstanding Lead Actress in a Comedy Series — Catherine O'Hara, Schitt's Creek (Pop TV)
Outstanding Guest Actor in a Comedy Series — Eddie Murphy as Host on Saturday Night Live (Episode: "Host: Eddie Murphy") (NBC)
Outstanding Guest Actress in a Comedy Series — Maya Rudolph as Senator Kamala Harris on Saturday Night Live (Episode: "Host: Eddie Murphy") (NBC)
Outstanding Casting For a Comedy Series — Schitt's Creek (Pop TV)
——————————————
Outstanding Music Composition For a Series (Original Dramatic Score) — Ludwig Göransson for The Mandalorian (Episode: "Chapter 8: Redemption") (Disney+)
Outstanding Sound Editing For a Limited Series, Movie or Special — Watchmen (Episode: "This Extraordinary Being") (HBO)
Outstanding Sound Mixing For a Comedy or Drama Series (One Hour) — The Marvelous Mrs. Maisel (Episode: "A Jewish Girl Walks Into the Apollo…") (Prime Video)
Outstanding Music Composition For a Limited Series, Movie or Special (Original Dramatic Score) — Trent Reznor and Atticus Ross for Watchmen (Episode: "It's Summer and We're Running Out of Ice") (HBO)
Outstanding Original Music and Lyrics – Labrinth for Euphoria (Episode: "And Salt the Earth Behind You") (Song: "All for Us") (HBO)
Outstanding Music Supervision — Robin Urdang, Amy Sherman-Palladino and Daniel Palladino for The Marvelous Mrs. Maisel (Episode: "It's Comedy or Cabbage") (Prime Video)
Outstanding Original Main Title Theme Music — Nathan
Barr for Hollywood (Netflix)
Outstanding Sound Editing For a Comedy or Drama Series (One Hour) – Stranger Things, "Chapter Eight: The Battle of Starcourt" (Netflix)
Outstanding Sound Editing For a Comedy or Drama Series (Half-Hour) And Animation – The Mandalorian, "Chapter 1: The Mandalorian" (Disney +)
Outstanding Sound Mixing For a Comedy or Drama Series (Half-Hour) And Animation – The Mandalorian, "Chapter 2: The Child" (Disney +)
Outstanding Sound Mixing For a Limited Series or Movie – Watchmen, "This Extraordinary Being," HBO
Outstanding Music Composition for a Documentary Series or Special (Original Dramatic Score) — Laura Karpman for Why We Hate (Episode: "Tools & Tactics") (Discovery Channel)
Outstanding Sound Editing for a Nonfiction or Reality Program (Single or Multi-Camera) — Apollo 11 (CNN)
Outstanding Sound Mixing for a Nonfiction or Reality Program (Single or Multi-Camera) — Apollo 11 (CNN)
——————————————
Outstanding Animated Program — Rick and Morty (Episode: "The Vat of Acid Episode") (Adult Swim)
Outstanding Television Movie — Bad Education (HBO)
Outstanding Children's Program – (tie) Jim Henson's The Dark Crystal: Age of Resistance (Netflix); We Are the Dream: The Kids of the Oakland MLK Oratorical Fest (HBO)
Outstanding Documentary or Nonfiction Series — The Last Dance (ESPN)
Exceptional Merit in Documentary Filmmaking — The Cave (Nat Geo)
——————————————
Outstanding Contemporary Costumes — Schitt's Creek (Episode: "Happy Ending") (Pop TV)
Outstanding Fantasy/Sci-Fi Costumes – Watchmen ("It's Summer and We're Running Out Of Ice" (HBO)
Outstanding Period Costumes – The Crown, "Cri De Coeur" (Netflix)
Outstanding Period and/or Character Makeup (Non-Prosthetic) – The Marvelous Mrs. Maisel, "It's Comedy or Cabbage" (Prime Video)
Outstanding Contemporary Makeup (Non-Prosthetic) — Euphoria (Episode: "And Salt the Earth Behind You") (HBO)
Outstanding Prosthetic Makeup For a Series, Limited Series, Movie or Special – Star Trek: Picard, "Absolute Candor" (CBS All Access)
Outstanding Period and/or Character Hairstyling — Hollywood (Episode: "A Hollywood Ending") (Netflix)
Outstanding Contemporary Hairstyling – Blackish, "Hair Day" ABC
Outstanding Contemporary Hairstyling for a Variety, Nonfiction, or Reality Program — RuPaul's Drag Race (Episode: "I'm That Bitch") (VH1)
——————————————
Outstanding Stunt Coordination For a Drama Series, Limited Series or Movie — The Mandalorian (Disney+)
Outstanding Stunt Coordination For a Comedy or Variety Program — Shameless (Showtime)
——————————————
For all the visuals, head on to: https://www.emmys.com/photo/561086?galleryid=558641
[Sourced from agencies]
---