SEWING THE SEEDS FOR A BRIGHT CRAFTING FUTURE
Fri 21 May 2021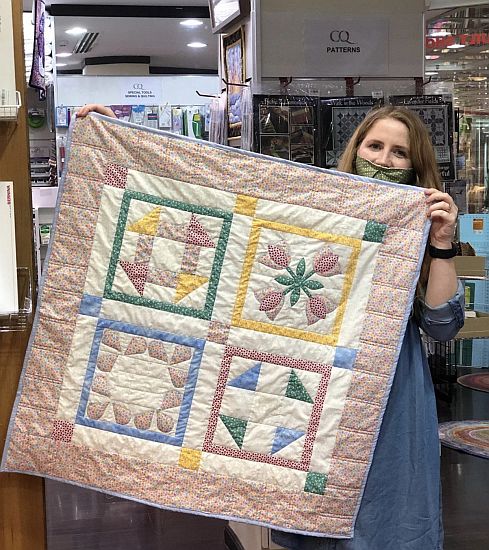 |
5
min read
With the onset of the pandemic, lockdown announcements, and most of us working from home, it's perhaps no surprise many people looked for a new hobby.
Some of us turned to existing hobbies and interests, pursuing them with renewed zeal, while others still looked for something new to occupy the increased time indoors – and to help assuage the fears that can develop in an unoccupied mind.
One such hobby – now cooler than a polar bear eating ice cream – is quilting. Not only quilting but sewing and stitching too. And a driving force behind this growing trend in the UAE is a small store tucked away in a Jumeirah Plaza, in Jumeirah 1, Classic Quilts.
And no one is more surprised than the family team behind the store. "When the pandemic hit, we saw a rush of people wanting to buy sewing machines, fabrics and materials for sewing and quilting," explains store co-founder Shanker Ramakrishnan.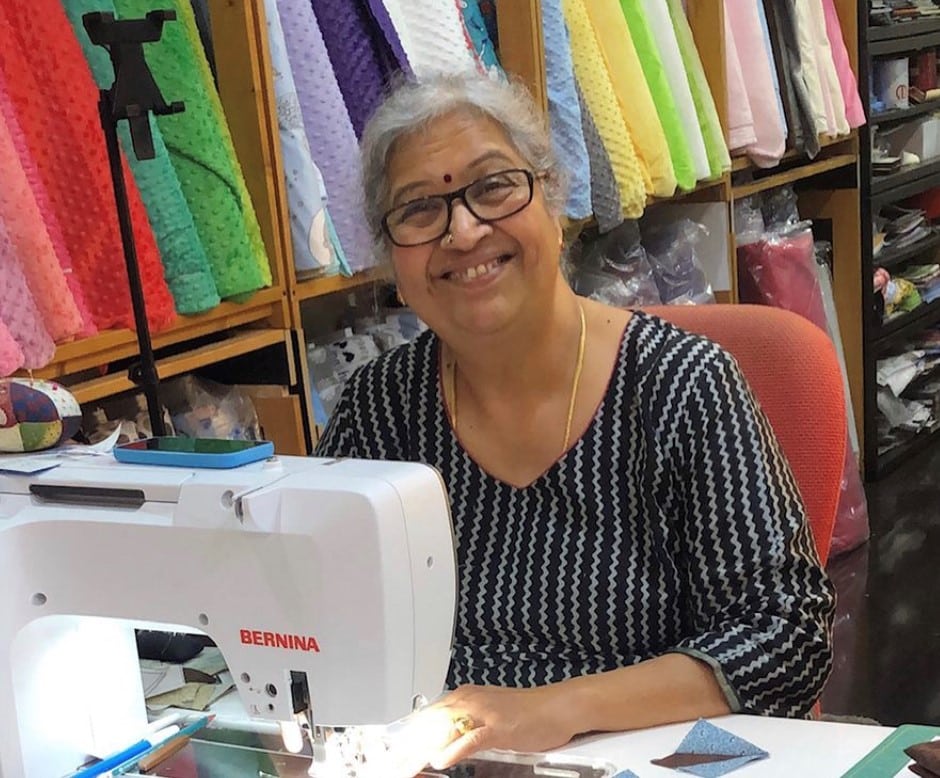 Together with his wife, Mala, a self-confessed quilting expert, and daughter, Aishwarya, Shanker launched the International Quilting Show Dubai back in 2008, seeing it grow into a truly internationally-renowned event that attracts some of the world's most talented and creative quilters.
And as the only dedicated sewing and quilting hobby store in Dubai, pre-pandemic business was good, with plans underway for a bigger, better International Quilt Show. As COVID-19 stitched its way across the world, the team felt deeply concerned for their business – which was not only their livelihood, but a lifestyle as well.
"Our customers are our friends. They are people who come back to our store week in and week out; we are like a large family. Not being able to visit the store for supplies was a real issue for them, and, of course, for us. So we quickly pivoted to ensure all our usual supplies could be purchased online," says Shanker.
Having gone from running a small store to suddenly operating an international specialised webstore was quite a leap, but success came from the team's tenacity, faith in the product, and growing customer base.
"We were amazed by how it took off and continues to grow. While we initially set up the online store for our loyal customers, we quickly saw people from all over the region – and internationally – making orders."
Sewing and quilting, it seems, was the trending hobby for many in 2020. Such was the success of the store, that many quilting fabrics ran out – especially given the pandemic supply-chain-related issues. Many of the specialist quilting fabrics are imported from the USA and Asia, for example.
Masking pandemic pain with a hobby
Another interesting aspect of the burgeoning online store was the surge in people buying sewing machines. The team quickly realised the reason for the upswing was twofold – people losing their jobs or being put on furlough due to the pandemic were looking for a new hobby; but over and above that, many people who had lost their jobs realised they could quickly earn money – and new skills – through sewing COVID-busting face masks.
"We saw a great many younger people – airline staff, for instance, buying sewing machines. This really drove the trend. We've seen more and more people taking to mask making, stitching their own clothes, and of course, doing ever more creative quilt work," adds Shanker.
With Schools closed and children on distance learning, we saw young girls taking to sewing as an extracurricular activity from home. We started importing basic mechanical sewing machines with finger guard from Switzerland for use by children less than 10 years old.
Sharing a downloadable face mask pattern online with instructions via YouTube was a viral move, that saw the team realise the value of further online classes, instructional videos and how to fully utilise social media to keep in touch with an ever-growing cohort of fans, followers, and hobbyists.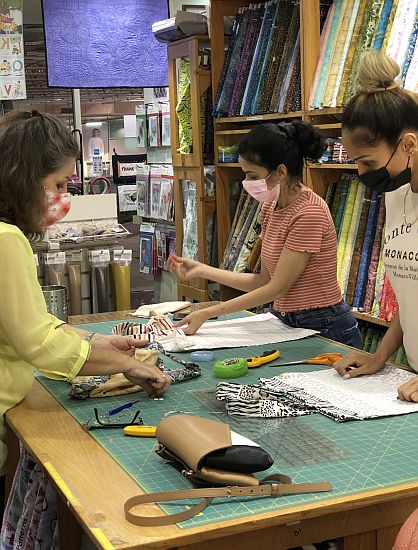 Classic Quilts took to hosting sewing classes online, and in the shop as soon as was legally possible, with appropriate social distancing measures in place. Both proved a huge hit in the community, allowing people to gain and share new skills, and enjoy rare moments of social interaction in a world where human contact has become difficult.
"It seems a little strange to say the pandemic has been good for us, but it has. We've learned new skills, made new friends, and seen our little business thrive. As a way of helping to do our bit, we started by sharing the face mask instructions. Later, we decided to offer free shipping for our customer's orders, so that people who would normally visit the store didn't suffer from having to pay more, and to help new hobbyists and customers get started," says the store owner.
The Classic Quilt team's raft of new business skills now includes handling online orders and deliveries, for example. Sourcing new suppliers across the globe have also seen the team learning logistics, negotiation, and supply chain skills.
"Of course, our newfound business skills only enable us to serve our customers better, and the rising interest in crafting as a result of being stuck at home means we can look forward to an epic event next year," he adds.
While the store has pivoted to an online model, plans for the real-world International Quilt Show Dubai event are firmly underway. The 2023 edition of the bi-annual event includes some online elements, in case people can't physically travel to Dubai.
The proposed eighth edition of the enormously popular International Quilt Show Dubai (IQSD) is now in advanced planning, with Mala, Shanker, and the event committee redoubling efforts to make the 2023 edition bigger and better than ever before.
IQSD 2023 already promises a globally-renowned line-up of international quilters, delivering classes, talks and workshops, with the organising committee in advanced talks with potential speakers.
Holding the event every two years, IQSD has grown to attract people from all over the region, and even further afield, rivalling similar events in the US, UK and Japan.
True to the hobbyist nature of quilting, the event is open to all, free to attend and run as a not-for-profit enterprise.
Every event features a hotly-contested competition for the best quilt. The focal point of the show is always the quilts on display – representing a chance for the region's best quilters to show off their skills. Some are even on sale to visitors.
While the world reels from the effects of COVID-19, it's comforting to think a small Dubai store has helped hundreds of people get through the toughest of times, with a satisfying, meditative hobby that also creates things of beauty with enduring appeal.
Readers can follow Classic Quilts online, here:
Facebook for Classic Quilts: @ClassicQuilts
Facebook for Instagram: @classicquiltsdxb
Pictures: Supplied
---