Fourteen new restaurants awarded Michelin stars
Wed 24 May 2023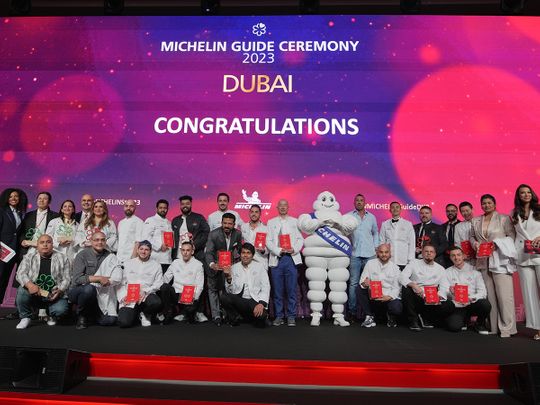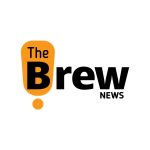 The Brew News Team
|
2
min read
Dubai: There are now 14 Michelin-starred restaurants in Dubai. Three restaurants received two stars in the second edition of the Michelin Guide Dubai 2023, which was released during a glitzy event at the Atlantis, the Royal.
Eleven other restaurants received one star. While Tresind Studio, a one-star restaurant was given a 2-star rating last year, two of the two-starred restaurants from the previous year kept their ratings. The list of one-starred restaurants now includes three additional establishments.
Three Michelin Stars are given to restaurants for "exceptional cuisine that is worth a special journey," two for "excellent cooking that is worth a detour," and one for "high-quality cooking that is worth a stop."
Below is the full list of the winning restaurants:
Two stars:
II Ristorante (retained)
STAY by Yannick Alleno (retained)
Trèsind Studio
One star (retained):
11 Woodfire
Al Muntaha
Armani Ristorante
Hakkasan
Höseki
Ossiano
Tasca by Jose Avillez
Torno Subito
One star (new):
Avatara
Dinner by Heston Blumenthal
Moonrise
Out of the 44 restaurants that were chosen by Michelin last year, 38 of them still have their spots. This list now includes 59 restaurants that have been chosen by Michelin, which represents an increase of 21 restaurants.
The Gaston Acurio Service Award, which honors exemplary and friendly service, was given to Tomislav Lokvicic of La Mar.
Arturo Scamardella from Dinner by Heston Blumenthal won the sommelier award, which honors a person for imparting expertise and enhancing the dining experience.
Omkar Walve from Avatara received the young chef award, which is granted to rising cooks who are regarded as the representatives of the next generation. Inspectors praised the young person's kind demeanor, attention to detail, and flavorful dishes.
During this edition, a fourth special award category called "New Opening of the Year" was presented for the first time. The owner of Ariana's Persian Kitchen, Ariana Bundy, received it.
The Michelin Green star honors cooks who are passionate about sustainability and raises consumer awareness of the issue. From 2022, Lowe kept its green star. In an interview with the press, it was revealed that aside from eggshells and avocado pits, there isn't much waste at the restaurant. Last year, it was the sole restaurant to win the honor.
---