Riyadh Season Disney Castle events to keep you entertained
Mon 13 Nov 2023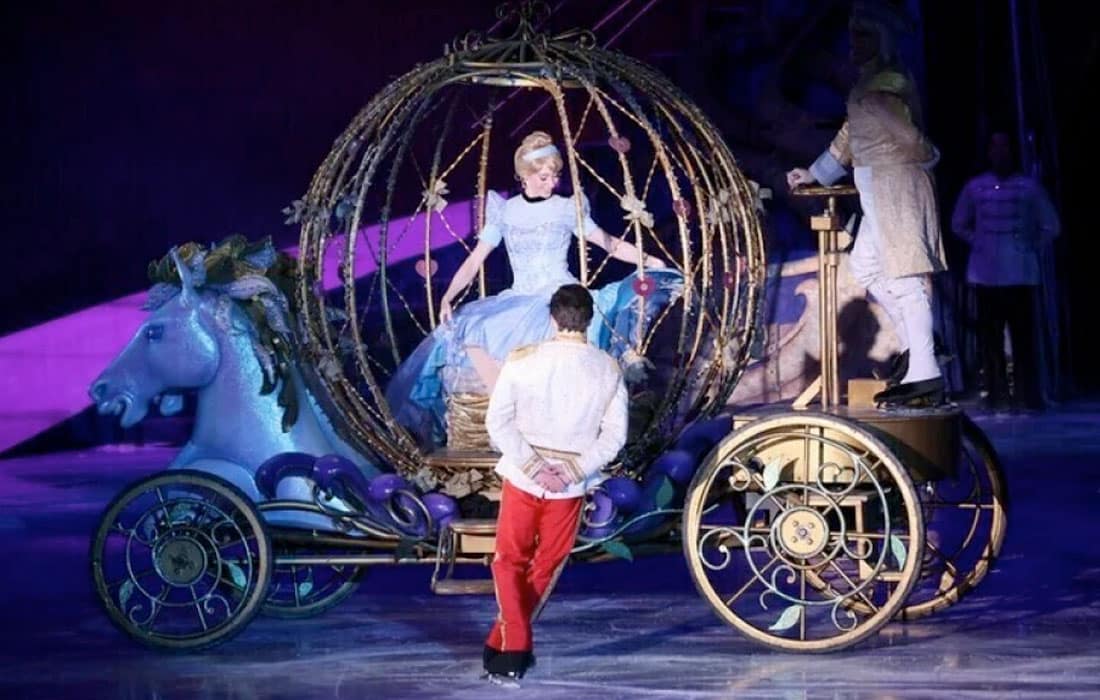 |
2
min read
Get Ready to Be Charmed: A List of Disney Castle Events at Riyadh Season 2023
Brace yourselves for a dose of enchantment because Riyadh Season 2023 is bringing the Disney Castle to town, and it's about to get lit! The magical extravaganza is set to be the talk of the town, with a lineup of events that will make you want to grab your Mickey ears and dance around like you're in a Disney movie.
1. The Castle Debut: Picture this: the iconic Disney Castle making its grand entrance for the first time in Saudi and the Middle East. It's like a dream come true! The kind of stuff you usually see in movies, but this time, it's happening right here in our city. Pinch yourself if you must, but get ready to witness the magic unfold.
2. Celebrating a Century of Disney Magic: Can you believe it's been a hundred years of Disney enchantment? Riyadh Season is throwing a massive celebration to mark this milestone. Expect everything from classic characters to the latest additions, all coming together to create a magical experience that's straight out of your favorite Disney flick.
3. Boulevard City Transformation: Remember Boulevard Riyadh City? Well, it's getting a Disney makeover and is now officially Boulevard City, the ultimate venue for all things magical. Prepare for a jaw-dropping backdrop that will make your Instagram game strong, and your friends green with envy.
4. Live Performances and Concerts: Get ready to sing your heart out because the Disney Castle is turning into a stage for live performances and concerts. Imagine your favorite Disney tunes played live, under the stars, in front of the majestic castle. It's a recipe for goosebumps and ear-to-ear smiles, folks.
5. Infinity and Beyond – Fun for the Whole Family: Starting November 22, the Disney magic will be in full swing. From the little ones to the young at heart, everyone is invited to experience the joy, laughter, and nostalgia that Disney brings. It's not just an event; it's an adventure that promises to take you to infinity and beyond.
6. Ticket Release – Don't Miss the Bus: Hold onto your magic carpet because tickets for the Disney Castle go on sale Tuesday, November 14, and you wouldn't want to miss the ride. Head over to webook.com, mark your calendars, set those alarms – do whatever it takes to snag your tickets because this is one event you'll regret missing.
Riyadh folks! Get ready for a month-long celebration where fairy tales come to life, dreams take flight, and the magic of Disney becomes a reality. Riyadh Season's Disney Castle is not just an event; it's a memory in the making. So, dust off your glass slippers, grab your friends and family, and let the magic begin!
Related article:
Disney Castle tickets go on sale this week at Riyadh Season
Riyadh Season Disney Castle events to keep you entertained is on Riyadh Season Disney Castle events to keep you entertained #disneycastle #riyadhseason #saudi
---