Words that went viral in the COVID year
Fri 11 Dec 2020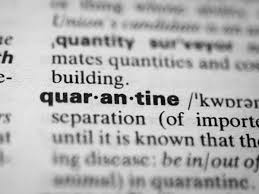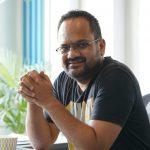 Mohd Asim
|
3
min read
Coronavirus has not only changed our lives, but also our vocabulary. This, perhaps, is best reflected in the word "lockdown" becoming Word of the Year in 2020 as per Collins Dictionary. Mariam Webster and Dictionary.com have chosen "pandemic" as their Word of the Year.
Here is a glossary of words that humans across the planet used the most in this nightmare of a year.
Pandemic: Do you remember using this dreaded word before this year? After Covid-19 outbreak, google searches told us about other deadly outbreaks of history, but none was written and covered like this one. A whole generation was introduced to Spanish Flu in 1918 that infected about a third of the world population then. Within a few days of the Covid outbreak, the word 'pandemic' became part of everyone's vocabulary.
Quarantine: The very mention of the word triggers depression. While many actually experienced it, others dreaded, and are still dreading it. Till date close to 70 million people globally have been infected with the deadly contagion and have experienced quarantine, something that few people knew or talked about before this year.
Isolation: Close to quarantine in the 'dread' factor comes isolation. It has been a big part of 2020. Travel, gatherings, eating out, watching movies, or hitting gym all became luxuries that humans longed for in this year. No one ever imagined this state of helplessness where humans will have to stay isolated to be safe. Human beings are social creatures who like to touch. 2020 changed that, making isolation essential for survival.
Immunity: Most sought after this year. With no vaccine in sight till the end of the year, people fell back on conventional wisdom and medical advice to prepare their bodies to fight back against the deadly virus invasion. Vitamin C and Zinc became parts of people discussions like never before.
Sanitiser: This year also changed the definition of essentials. Sanitisers became a must-have to kill the virus. People who would have not bought one in their life till now added sanitisers to their weekly shopping list. It's also the most prominently displayed item on medical and even general stores these days.
Mask: Talking of essentials who would have thought a face covering will become humans' life insurance. The Covid-19 pandemic made 'masks' an essential part of life. A word rarely used in a day's conversation before and limited to only big cities in certain parts of the world during the pollution in winter, the pandemic ensured that masks became commonplace like nothing else. Donald Trump may mock masks, but people know that mask is survival today.
Social-distancing: Humans prided themselves in being social animals.But a tiny virus demolished that arrogance in one cruel blow and forced humans to think twice before every social contact. Nothing probably has been emphasized in this year more than maintaining social distance with other humans in order to limit the spread of the virus.
Zoom: Nothing defines the new normal better than Zoom. A tech platform to keep people connected became the lifeline of social and professional lives in no time. Zoom calls allowed millions of humans to contact loved ones or get office work done during the pandemic. Soon, Zoom transformed itself into a verb. Business meets to awards to global events to reading sessions to online class to even parties, didn't we just Zoom through 2020. If 1876 was the year of the telephone and 1925 became the year of the television, 2020 will definitely be known as the year of Zoom calls.
Namaste: The humble Indian greeting truly went global this year. While hugs and handshakes became life-threatening acts, folded hands became vogue along with elbow shakes and foot shakes.
Covidiots: The world will find a vaccine for coronavirus, but there will never be a vaccine for idiocy. And even if there is ever one, idiots won't take it. This pandemic threw up this variety of people who couldn't care less. From refusing to wear masks or keeping distance to outright denials of the severity of the virus, many continue to put their own and others' lives in danger. And there is no dearth of them. Trump is just one of them.
---
Disclaimer: All views and opinions expressed in The Brew View – our opinion section – are those of the authors and do not necessarily reflect the official policy or position of TheBrew.ae, the company, or any of its members.
---