The Tragedy King is no more. Long Live the Tragedy King.
Wed 07 Jul 2021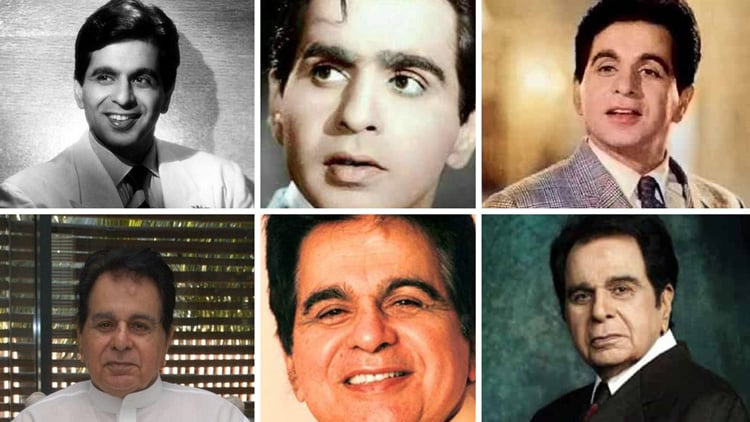 |
2
min read
As the legendary actor breathed his last, one can only recall the massive impact he has left on the world and to a (now) lost era of culture, purity of language and thoughts.
Especially my parent's generation (born in 1940-1950's), the thespian had deservedly attained a demi-god status. Being brought up listening to anecdotes of the versatile and charismatic personality, we realize that his admiration and respect transcends caste, culture, creed and boundaries. Widely considered a textbook of acting, he brought realism and subtlety to performances when actors predominantly employed theatrical gestures. He proved that actors could convey a lot with pauses than hamming lengthy sermons. Actors over the years have directly copied or taken inspiration from his astounding legacy.
On attaining the status of a one-man institution, he has inspired many generations to live a dignified life. And to possess a strong social mindset, to love poetry and engage in politics that brings about changes in lives and minds. His command of language and choice of words is great learning for students like me, and a lot of it can be learnt from his old interviews on YouTube.
Let me share an incident with you all when I was staying in Bombay with my parents. A 75-year-old man graced our house with his presence from our native place, Hyderabad. He was a close friend of my grandfather and had come to the city on a unique mission. To present an album of every newspaper clippings and long lost pictures of Dilip Kumar to the thespian himself. My dad, a huge fan himself, took the onus of taking the old man to the actor's Pali Hill residence. Even as a kid, I realized the impact Dilip Kumar must have had on the gentlemen that his earnest desire was nothing but to present an album he painstakingly prepared every day of his life. Unfortunately, he could not meet his idol but kept the album with my dad as a memoir.
It was a generation that had memorized his filmography from Jwar Bhata (1941) until Qila (1998) even to the unreleased/shelved films. There would be lengthy discussions on tea over his life, leading ladies or discussing their favourite performances. As one could never really have the audacity of ranking the tragic Devdas (Devdas), the romantic Saleem (Mughal-e-Azam), the defiant Shankar (Naya Daur), the wronged Gungaram (Ganga Jumna), the innocent Ram, the lovable Shyam (Ram Aur Shyam) and the honest DCP Ashwini Kumar (Shakti).
They have watched him closely from far, and that love and adulation have sprinkled down to my generation. It has taken me years to go through his movies and interviews to learn how to conduct myself. I have learnt not to use expletives in everyday life and to be gentle even in arguments. The dignity, the poise, the love for literature has come from following the footsteps of a great human being – Dilip Kumar.
**There was a scene in "Ram Aur Shyam" where Shyam finishes a humongous meal in a restaurant and walks away while Ram is beaten up as he can't foot the bill. Such was the performance of Dilip Kumar; for many years, I felt sad for Ram. It pricked my conscience and deeply affected me as the scene depicts the desperation of a poor man wrongly being asked to pay up for a meal he did not eat.
So long Dilip Sahab, we will miss you.
---