Sunday Schmooze // Sunny v Virushka: Aesthetics v the ugly side
Sun 27 Sep 2020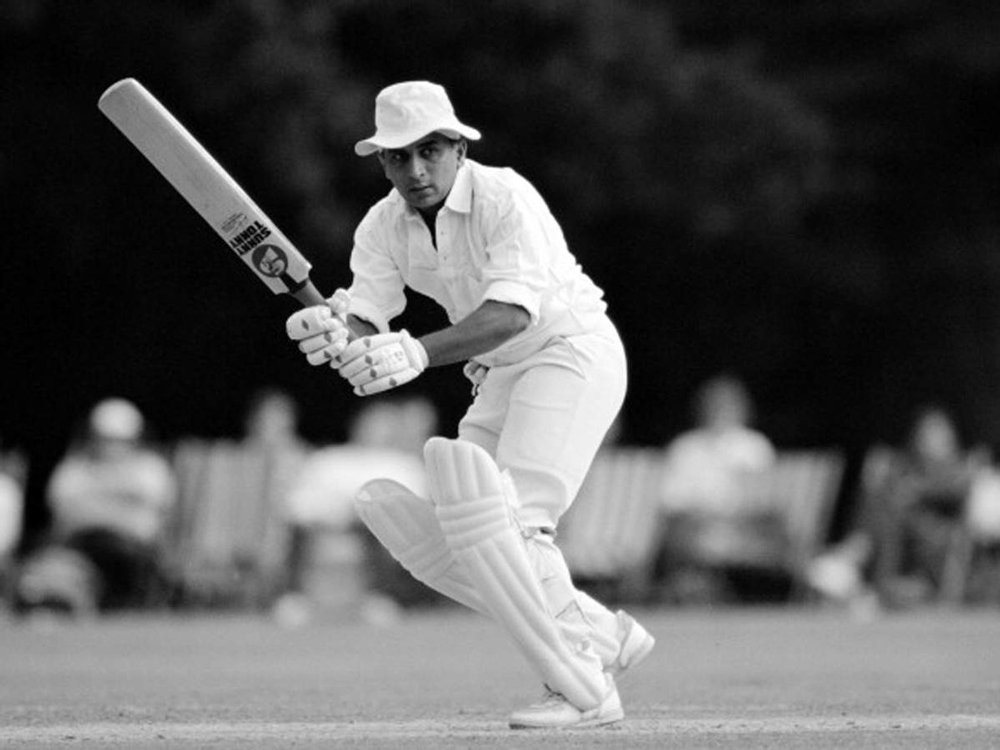 |
2
min read
The first time I got "acquainted" with Sunil Gavaskar was about four decades ago. I was in Class 3 or 4, and one of my classmates declared (during tiffin-time) she had "secretly" gotten married to "Sunny": she took a photo of his, stared at it for some time, chanted a couple of marital mantras, and, in her mind, became his wife. I realised he was obviously a rage, even though cricket had been a domain I had ignored till then.
This schoolgirl crush incident intrigued me enough to make me half-heartedly curious about the game. So I started following it in bits and pieces — on the telly and on radio. I gathered Gavaskar took his time getting runs, and fielded mostly in the slips. Not much action there (however immaculate his batting technique may have been). Therefore, boring. But in the process, I discovered David Gower (I tried writing a love letter to him once) and Imran Khan, and moved on to their side.
In the following years, I became a cricket "fan": couldn't be bothered to understand its science, but enjoyed the aesthetics. There was a certain romance to it, the gentleman's game and all that, with the likes of Shane Warne and Merv Hughes being aberrations, the "bad boys" (and, before that, who can forget Imran's iconic "big boys play at night" tag?).
These days, I find myself completely removed from what has become a commercial enterprise — especially in the subcontinent, where they have managed to market the game well enough to pass off three-nation challenges as quasi world cup fixtures.
Which is why when the (current) Gavaskar vs Virat Kohli-Anushka Sharma shrill slanging match started trending, I thought it was like scraping the bottom of a queered pitch.
Kohli is someone who impels me to immediately switch channels the moment I see his face swanning in, so I have no idea what he's been up to on the field, or off it. But I hear he batted badly in a recent IPL match, prompting Sunil Gavaskar (in the garb of cricket commentator) to say something along the lines of "Virat had no practice during lockdown and the only practice he had was when he was filmed with Anushka bowling to him".
The viral world has been going on and on about it being a matter of sexism, but, really, what is so terribly wrong with what Gavaskar said? Would there have been a similar outcry and trading of allegations and counter-allegations if he had said Kohli was playing cricket with a male neighbour or his brother-in-law? Why is everyone like a prickly pear with political correctitude? Why are we losing our sense of humour? Why are we making attention-seeking issues out of non-issues?
Gavaskar is now branded "senile" Sunil with a cast-iron stamp while Anushka's "on-point" maternity wear is being applauded by fashionistas. It's turning out to be a face-off between a baby boomer and a couple of millennials who are expecting a baby.
Nothing like the aesthetic I enjoyed in cricket once upon a time.
————————————————————
Disclaimer: All views and opinions expressed in The Brew View – our opinion section – are those of the authors and do not necessarily reflect the official policy or position of TheBrew.ae, the company, or any of its members.
---