Is your child safe online?
Tue 17 Jan 2023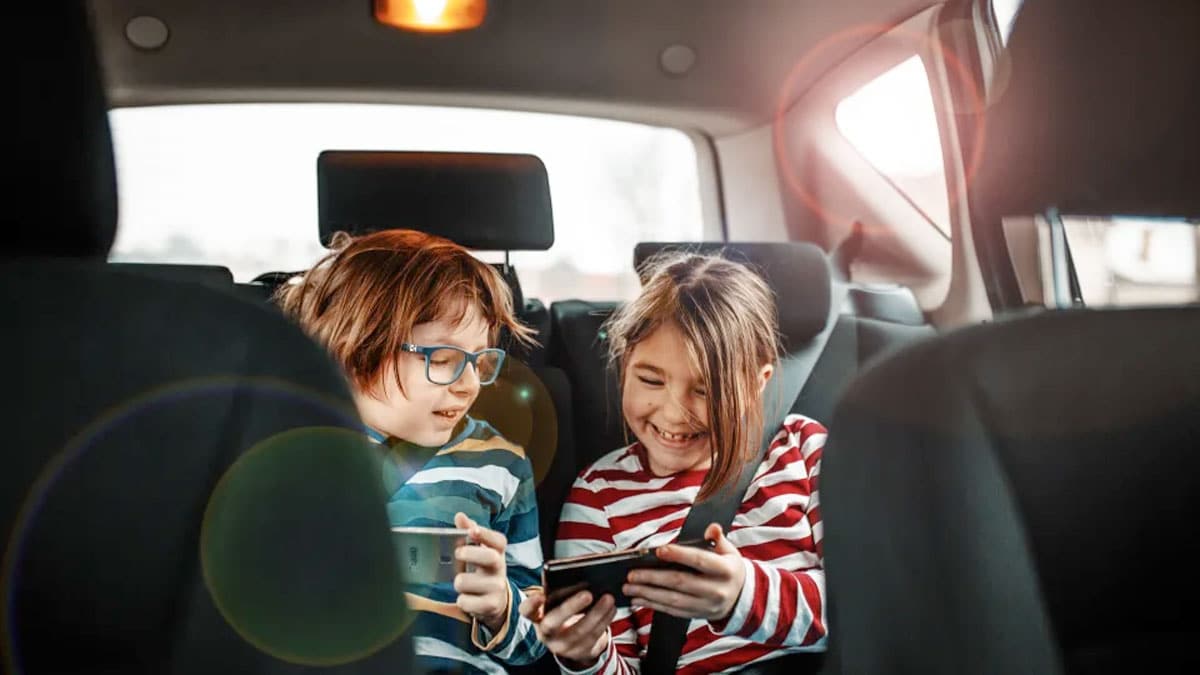 |
4
min read
According to a survey done by a well-known software security company, 84% of parents were deeply concerned about their child's online safety. Knowing the amount of free-flowing unfettered information children are exposed to, parents want to ensure their child is safe online.
So how do you keep your child safe?
Although parents aim to keep their children safe and help them develop healthy online habits, there is a lot of online content you would not want your children to watch.
The safety and well-being of children are not something that any parent takes lightly. To simplify the process, we have compiled a comprehensive list of tips and tricks that will give you peace of mind knowing your child is safe even if you are away.
Security on devices
Parental lock on computer systems and mobile devices is relatively easy to use. Companies like Apple and Microsoft have inbuilt parental locks on their operating systems. Apple devices like iPhone and iPad have a range of restrictions and parental control that help monitor and manage usage.
The following tips and tricks will prove effective and save you a lot of headaches.
Customize parental controls during setup
Set up Screen Time Control
Prevent in-store purchases (on mobile devices)
Set Content & Privacy Restrictions
Allow built-in apps and features
Prevent explicit content and content ratings
Prevent internet content
Browser passwords for auto-fill forms
Setting up Parental control
For iPhone and iPad (iOS devices), we found the following website very useful in helping you set up parental control. Click here to learn how to set up Parental Control in an iPhone.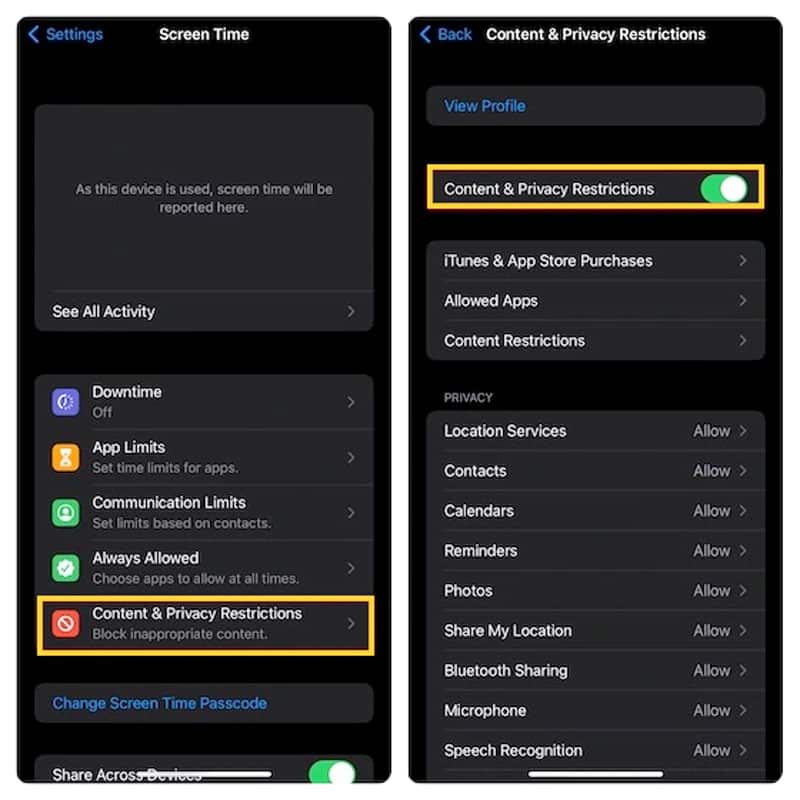 For Android devices, the following explains easy parental control set up procedure.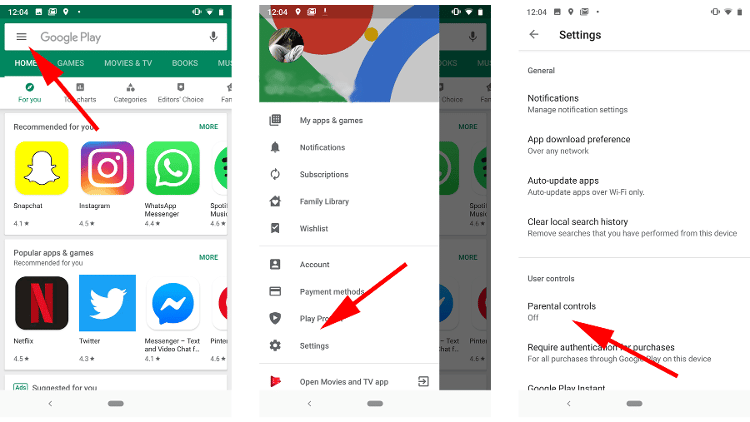 For mobile devices though, we can find many apps that give you control over your child's mobile devices to keep them safe. You can pick the most user-friendly ones from Apple store and Google play store. Parental controls for third-party apps will include functions like content filters, phone locator, internet control and screen time control.
Online content platforms have tried to do their part to tackle this. Netflix has the KIDS profile, where you can create password control access to grown-ups' content.
Click here to learn how to set up Netflix Kids Parental control.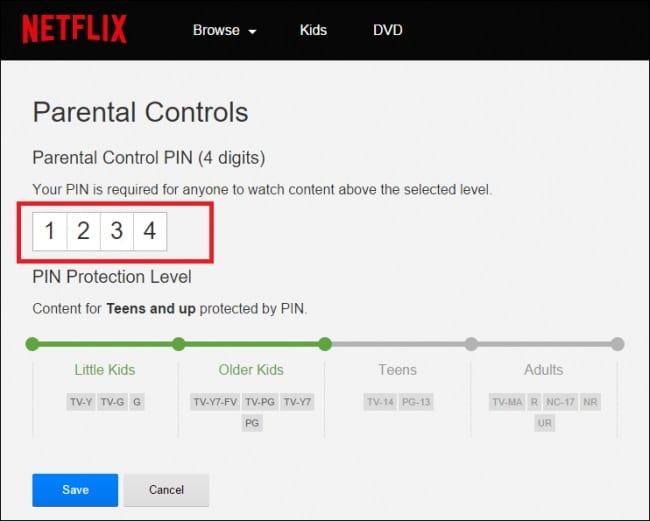 One might suggest that social media platforms need to find ways to block access for children, but is it as easy as it sounds? Although Facebook and Google have stringent protocols, children are evolving to find loopholes to bypass them. Using dummy birth dates is one of the easiest ways for children to access grown-up content on YouTube. 
Communication is key
Birds-and-the-bees talks are not the only conversation parents need to have in this era. Research conducted by Kaspersky showed that parents agreed it was their responsibility to guide their children. The study also brought to light the difficulties faced by parents.
60% found it difficult to explain the threats children can understand and relate to
51% could not convince children to take the threats seriously
42% failed to dissuade children from following and/or giving them the confidence not to follow peer pressure
"Although it is reasonable that parents don't want their kids to be afraid of using the internet, this mustn't lead to a relaxed attitude toward internet safety." Emma Kenny, UK's leading TV psychological expert and columnist, summarized it beautifully when she said, "Balance is key, and an informed child is a safe child."
Digital Detox for the family
Even with the best efforts to have parental control over online time, you will find it challenging to set priorities straight. Restricting your children over online usage may result in children facing withdrawal symptoms or, simply, mood swings.
Before setting parental restrictions for your kids, ever so often, make it a point to have your kids leave aside their devices (start with yourself) and spend quality time with family. You can have a weekly day off. Reading a book together works perfectly for family bonding. So does playing board games like Monopoly and Scrabbles or putting together giant jigsaw puzzles when indoors. For outdoor fun, you can choose the family's favourite game from football, basketball, baseball and even cricket. The choice is endless.
The change starts with the parents
It is a well-known fact that children follow the actions of their parents rather than their words. Parents must constantly evolve for their children's safety and well-being, from changing lifestyles to changing attitudes. Children seek role models continually as part of their growing up. As responsible parents, it is up to you to be role models for teaching good online habits to your children.
Also read – How to handle Dyslexic children with ease?
Is your child safe online? On child safety and parental control. Is your child safe online? On child safety and parental control.
---