Namita's Natter // 6 instances to show that the Internet isn't too bad after all
Sun 01 Nov 2020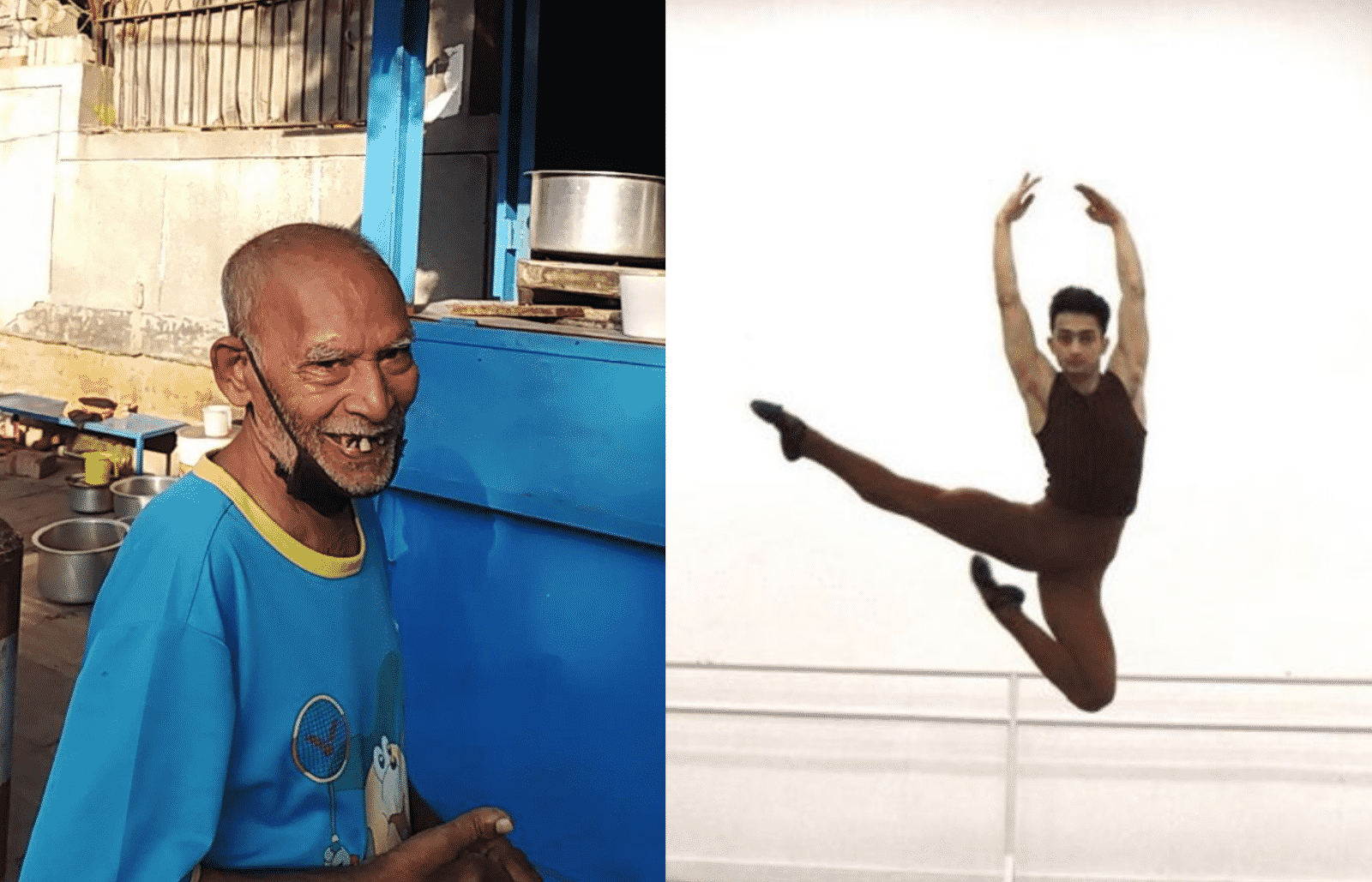 |
2
min read
The internet is not usually a pleasant space. Every time we post an opinion, a political take or God forbid a religious sentiment, we are bombarded with vitriolic hate. People, who hide behind a cloak of anonymity given to them by the internet, don't think twice before hurling death threats, rape threats and hideous abuses at us.
Yet, there are instances that convince us to log back in and soldier on. And today, I hope to recap just such instances which show that all hope is not lost.
1. #BabaKaDhaba
When a video of a sobbing elderly couple was posted online, help poured in for the struggling couple till MLA's, ministers, celebrities and thousands of ordinary people visited their stall and raised funds for them. In fact, the viral posts reached a doctor who realised the couple had cataract and even performed surgery on them, to gift them clear vision.
2. The Ballet Dancer
21-year-old dancer, Kamal Singh, became one of the first Indians to get admission in London's prestigious National Ballet School. But this rickshaw-puller's son didn't have the means to pay for it. That is, till an online fundraiser helped him raise over 17 lakh rupees to pay for the course. 
3. The Blue-Eyed Chaiwala
When photographer Jiah Ali posted the photographs of a blue-eyed Pakistani chaiwala in 2016, they went insanely viral till Arshad Khan became a social media sensation. Arshad Khan was soon signing modelling contracts and even starring in music videos. This chaiwala went on to open his own cafe in Islamabad and hasn't looked back ever since.
4. Warrior Aaji Maa
75-year-old Aaji Maa from Pune is a tough woman, and the world got to see that when a video of her displaying her martial arts skills went viral. People lauded both her fitness and her determination. She soon received help from kind netizens – including Bollywood celebs – to open her own training centre.
5. The Selfless Kanta Tai
Mumbai faces miserable floods every year and every year we hear stories of people who went above the call of duty to help others. This year, one such story was of Kanta Tai, who stood in the pouring rain for 7 hours, in knee-deep water, warning commuters of an open manhole, till municipality officials reached the spot. In the process, she lost all her belongings due to the flood. But the internet decided to help the selfless soul and thanked her by raising nearly 2 lakh rupees in donation.
6. The 'Shoe Doctor'
Tycoon Anand Mahindra came across an image on WhatsApp of a cobbler marketing himself as a 'shoe doctor for injured soles'. Impressed, he reached out to the Twitter-verse to help him find the man. The internet's collective sleuthing skills identified him as Narsi Ram from Haryana. Anand Mahindra's team then reached out to the cobbler and helped him set up a kiosk for his 'shoe hospital'.
The internet is a funny place. But when it comes to helping others, there's no better place to be than online. Everyone finds a helping hand and no one returns unsatisfied.  
---
Disclaimer: All views and opinions expressed in The Brew View – our opinion section – are those of the authors and do not necessarily reflect the official policy or position of TheBrew.ae, the company, or any of its members.
---