How is the Metaverse changing the tourism industry?
Fri 15 Jul 2022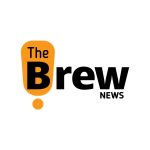 Guest View
|
3
min read
Today, the tourism industry is facing a new digital phenomenon called the Metaverse. It's no secret that this new wave of hype is covering our entire planet. The geek world, the digital economy, the entertainment industry, and now tourism is getting into a new space. How will the tourism that we are used to enjoying change? Travel to the artificially recreated world of the past trips to virtual cities, and expeditions to the digital jungle will become possible with this brand-new technology.
Nowadays, we are observing how the real and virtual worlds get along together, making a new product of the digital space. Metaverse is a unique place where we can meet friends, and travel through time and space in seconds. We see how the tourism industry is extremely developing in the metaverse. The constant development of VR and AR technologies brings us closer to the time when virtual travel will be able to replace real ones.
The metaverse provides a special opportunity for people to visit historical sites, explore dangerous and extreme places in complete safety, as well as see places inaccessible or even prohibited to ordinary tourists. This collaboration allows us to dramatically change the way we think about the tourism industry. Now there is no need to buy tickets, book hotels or join tourist groups. Global brands are already offering their private tours to the digital world. For example, GetExperience.com allows everyone to explore the depths of the underwater world or visit Machu Picchu while staying at home. The phenomenon of virtual travel is becoming increasingly popular among people around the world. What does attract them so much?
It is affordable. The price of virtual tours and experiences is several times lower than prices for regular travelling. In this case, it seems more attractive for those who are seeking affordable adventures.
It is convenient. Visitors no longer need to stand in queues, make long flights and fight jet lag.
It is unique. Tourists have an opportunity to see places and events that have been part of history for many years.
It is easy. The two things you need are VR glasses and a stable internet connection.
It is unlimited. People are no longer limited by the time they visit tourist sites; they can spend as much time as they want
Today, digital technologies are aimed at eliminating any bugs and errors during metatrips. Users who want to experience virtual tours are expecting that the technologies should maintain a smooth synchronization between their movements and visual perception. It will allow virtual trips to be as similar as possible to the real ones. Soon we will see VR glasses and headsets with an 8K resolution and ultra-sensitive motion sensors, which will for sure boost the virtual travel industry
Will virtual tourism be able to completely replace the classic one? There is no definite answer to this question. Our society is getting more and more integrated into the digital world around us. However, it all is up to people; as long as the demand for real travel is strong, traditional tourism and real trips will not leave the market. The fact remains that the tools of the metaverse are changing and improving the tourism industry we used to know.

This article is contributed by Alexander Pershikov, Founder of GetExperience.com
About GetExperience.com: GetExperience.com is the marketplace for different experiences and activities provided by locals. Working around the world, we have made a whole new approach to regular travel, allowing people to enjoy and discover things not available on regular holidays provided by an agency. Our machine learning system provides customers with practical terms and great discounts. Today, we work in over 100 countries and are available in 21 languages providing great discounts and custom offers. T
---
Metaverse Travel tourism industry change Metaverse Travel tourism industry change
Disclaimer: All views and opinions expressed in The Brew Opinion – our opinion section – are those of the authors and do not necessarily reflect the official policy or position of TheBrew.ae, the company, or any of its members.
---