Green Aerospace – more than a fanciful hope
Fri 28 May 2021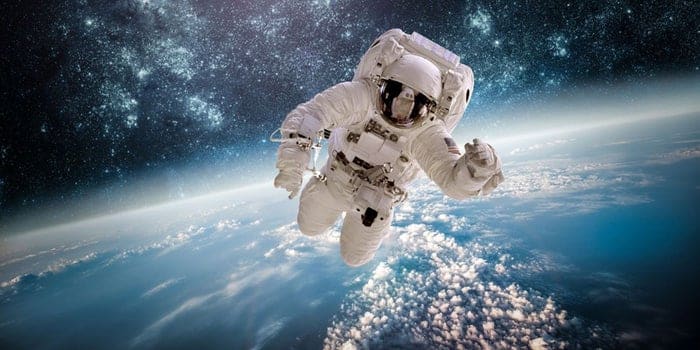 |
5
min read
A Perfect Storm of Disruptive Space Innovations, Block chain, Libonomy, Revolutionary Processes and Critical Business Considerations.
Space, the final frontier, but at the beginning fringes of it, enable us to facilitate and enhance the related functions and services on earth. We go to space not only to explore and discover new worlds but to position ourselves to explore, study and improve our own wonderful mother earth.
Critical salient features of Green Aerospace: Disruptive innovation and sustainability driven from inception, production to launching presenting industry's and businesses best practices including undertaking global small satellite network or constellation.
– All-encompassing consideration of business environment in full context in order to succeed.
– Sustainable, less costly, more cost effective and efficient
This article aims to look at Green Aerospace as holistic, efficient, non-wastage, multi-pronged perfect storm of cutting edge of the universe technologies including libonomy with strategic planning and SWOT analysis acting as conduit and wealth of revolutionary knowledge.
Libonomy is an enhanced version of blockchain being a digital distributed ledger decentralized, immutable and highly secured. Leaving no moss-covered stones unturned, nearly all aspects are attributed to 'green'. Problems and issues current or future plaguing the industry identified and potentially suggestions for resolutions the revelations, postulations and suggestions here will continue to positively resonate as quasi 'blueprint' even if the Green Aerospace complex is yet to be built. But that does not stop the Green Aerospace digital industrial complex from making its real existence.
In a reality check, during the pandemic and beyond, there needs to be the global critical redesign for a critical reprogress. Key performance areas for efficacious Green Aerospace are identified as follows:
1) Critical Business Environment and Considerations:
It is worth considering the disruptiveness of six global megatrends of impactful technology, demographic change, rapid urbanization, economic power shift, and climate change and resource scarcity in order to make long term goals and to prepare for open talent economy. Green aerospace sees the evolution and coining of green wave of things.
SWOT analysis, to study the strengths, weaknesses, opportunities and threats of the industry paving the way for strategic planning to avoid egregiously costly mistakes. Getting it wrong can be truly expensive.
Shorten Long term product cycle which aerospace industry is known for. Owing to new technology and intense competition Green Aerospace is compelled to see opportunity and to push for faster, smarter and less costly innovation. Highly innovative startups, however, face the slow moving aviation certification, regulations and international standards as obstacles.
Digital Ecosystem Collaboration – With the multi fold increase in the use of online communications and advent of ioT there are more opportunities for sharing and giving knowledge. The players are interconnected and interdependent. This will naturally give rise to collaboration and possible undertaking of global network or constellation of small satellites. Ideally a global network of satellites in the form Asia Pacific green satellites constellatin for optimum function and footprint coverage. And the constellation of satellites interdependently can work as 'nodes' for efficacious operation of libonomy as part of the payload.
"We usually have great channels with many countries in terms of collaboration with universities colleges and schools to promote our space activities with affordable prices, especially for developing countries. This is one of the greatest things we are achieving in comparison with other aerospace companies seeking profitable business only, and because we are not a profit organization our aim is to expand the knowledge and know-how of space industry to universities and schools".

Dr. Kayyali Mohamed – Founder of US KSF Space Foundation
Investments available for Green Aerospace may take it to territories not explored before because if the industry could be rated as endeavours to be sustainable and ESG compliant, the industry can enjoy further types of funding. These can be ESG related funds, SRI and impact investments.
2) Inception Processes:
Green Aerospace inception processes for its products in R&D utilize the industry's best practices in its agile war room brainstorming, use of AI for product development processes, Virtual Reality via AR and IR in product design taking designers to complex and out of this world realms. Many space innovations had made its way into our lives from cellphones, LASIC to invisible braces. Green Aerospace undertakes to 'conciously' carry out parallel or collateral R&D in tandem with another research on space innovation in order not to miss out on the opportunity to expand the new innovation to terrestrial use.
3) Products and Operations:
Other than doing its own innovations Green Aerospace will utilize innovations by others incuding to wait for the day when rocket fuel is successfully made from water. Among the features of Green Aerospace operations and products other than being efficacious are aimed to be less costly, cost effective and avoid wastage. LIbonomy enabled satellites are in the smaller but compact range called cube or small satellites going into low earth orbiting (LEO). There will also be a range called 'green satellites' that are made of wood now still being developed in Japan. These wooden satellites will burn itself out upon entry once it reached expiry and avoid space junks. A company is using giant balloons to help send satellites to space, cutting down on use of rocket and fuel at least by 80%. A rocket with satellite will blast into space after the former 'hitched' a ride with the balloon.
4) Green Manufacturing:
It is absolutely a given that production will use renewable energy and also green hydrogen. Manufacturing in Green Aerospace industry entails using production's best practices by harnessing Green Lean project management with links with resilient supply chain. Follow the processes and production methods used in automotive industry. Nimbler methods for building satellites using libonomy and AI. This includes unprecedented ability to take satellites out of the production line and promptly repurpose them to create a first to market advantage. Libonomy, is used to do traceability on the materials so that they fulfill sustainability when procurement was done. Tracking satellite supply chain entails transfer and trust of all suppliers during each phase of procurement, producing, testing and launching of satellite. There will be consensus of suppliers on changes made, hence, transparency is paramount.
3D or additive manufacturing will help in efficacious production. The plethora of benefits include design and print of more complex designs than traditional manufacturing processes, cost effective, ease of access, rapid prototyping, print on demand strong and lightweight parts, fast design and minimising waste. The capability for innovative satellite payload design. To get out of the myopia of just building satellites but as constellation and space infrastructure systems provider.
5) Satellite-as-a-service business models:
Other than applying the above best manufacturing practices for its own use, Green Aerospace through collaboration has the capability to provide satellite-as-a-service like how we are using smartphones and top box for TV. Other than the conventional use of satellites for collecting data on climate change or enhance internet connectivity and speed, a libonomy-enabled satellite that has libonomy applications in space is fertile ground for exponential growth and unprecedented new service capabilities. Libonomy in satellites creates transparency, competency and trust in satellite value chain. Smart contracts for launching process and monitoring space and satellite operations and getting access to transparent information for purpose of insurance are among the services. Executing governmental functions especially with libonomy can never be seen as redundant payload.
6) Entry of Green Aerospace into the Industry:
Green Aerospace entry into the market is possibly seen as disruptor in the industry with proliferation of startups encouraged to come forth with disruptive innovations and technologies. The incumbent conventional companies on the other hand have the edge of being reliable in its stability and experience in the business and much preferred by institutional customers. Green Aerospace can efficaciously make an impactful presence by going for a hybrid approach. To have the agility of startups and stability of incumbent large companies. Also to use in the long term to take measures such as using reusable launches which cut costs to 50% and baloons to help deliver satellites to not only to operate cost effectively and cutting costs but also exercising sustainability.
Dr. Kayyali is upbeat about the 'greening' activities happening in the various industries worldwide. "Green Technology is the future and essential approach to all industries not only for aerospace, we are in future collaboration to develop a green technology to be used in our small satellite systems and it should be also launched into space using a green rocket with one of our partners in the US".
As one can see from this article, the Green Aerospace program is a microcosm covering and committed to all the ideals of sustainability encapsulated in one entity.
---
Disclaimer: All views and opinions expressed in The Brew View – our opinion section – are those of the authors and do not necessarily reflect the official policy or position of TheBrew.ae, the company, or any of its members.
---