Father's Day Special: Every superhero needs a helping hand
Sat 19 Jun 2021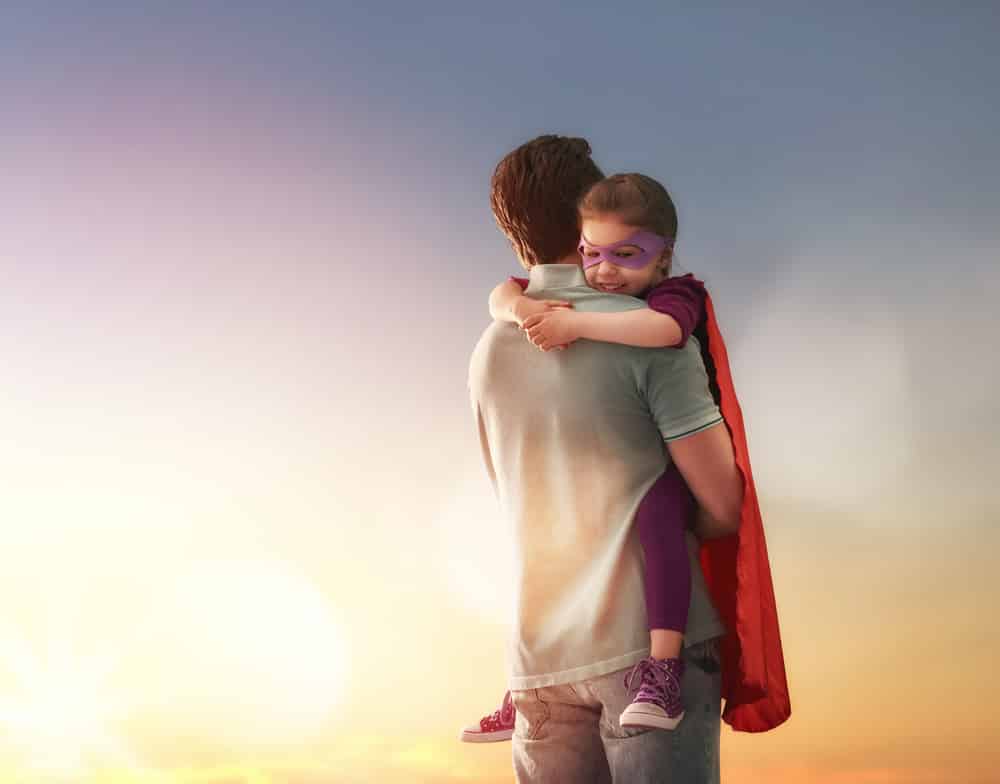 |
3
min read
Have you ever envisaged what a couple to be like when they are expecting a little blessing – a child? The mother is filled with joy and apprehension, however the father's eyes sparkle with happiness and a sudden transformation from a fun-loving man to a soon-to-be responsible father preparing to play the role.
A man who is a multitasker, a man who is a role model, a man who has dedicated his whole life to his family – that's what a father is. A son's first king and a daughter's first superhero – that's a father.
An invisible crown bearer, a decision maker, and a stern-face holder – that's a father. He is the person upholding the strongest principles and the same person going weak on his knees at the sheer love and demands of his child. Guess we can all relate to this strong support system of ours.
A son's first king
and a daughter's first superhero 
-that's a father.
However, has the thought ever crossed your mind that living a life in survival mode makes our fathers exhausted, too? Have you ever considered your superhero also needs rest? That he also needs a regular health check-up and more so needs a mental health check too?
You heard me right – mental health of a father – the man of the house. As per common belief a man displays strength and a headstrong attitude, but what if he has to face internal suffering every day?
In the clinic when a man enters to discuss about his mental health, initially he is quite reluctant, as he doesn't want to be judged by a doctor, let alone one who is a woman. After all, we're always made to believe that no matter what happens, they have to keep their chin up, their heads held high, and hold their ground in every circumstance.
Although the moment they have completed a counseling therapy session, their first words are – "I'm glad I spoke… I feel like a heavy weight has been lifted off my chest… I don't feel suffocated anymore."
Indeed, the mental health of a man is of utmost importance if you wish for a happy family life. A few common signs and symptoms a man generally suffers might be – sudden change in behavior, irritability at its peak, change in appetite, addictions, feeling numb, aches and pains anywhere and on an exaggerated note, attempts to commit suicide or thoughts about it may also occur.
Although, the treatment is fairly simple if we work on the basic causes of mental stress.
Communication is the key when it comes to stress. Talk your heart out to a therapist or your friends and family.
Take proper medications if poor mental health is observed.
Make lifestyle changes such as getting sufficient sleep, maintaining a nutritious diet, and exercising daily.
Stay mindful and learn a new hobby
Engage your mind in creative activities
Try meditation to calm down your senses and bring your focus on being in control
After the mental health comes the physical health of a father, which is indeed a matter of concern once you learn about it.
From high cholesterol to congestive heart failure, from lung diseases to diabetes, from spinal cord injury to sexual ailments, males outnumber females.
The reason being – constantly under stress and lack of time management for their own health. When a couple enters my clinic and I ask them to do an annual full body check, the answer I receive from a loving husband is – "I'm doing fine lets do the tests for her first." A request to all the fathers on this Father's Day is to please stop harming your health and take guards before the onset of illness in your life.
Preventive health care assures us longevity and measures to be taken on time.
Another reason for a father's ill health is lack of sleep and sex. When a man suffers from lack of sleep, it results in poor circulation and low testosterone levels, which in turn may lead to erectile dysfunction, lowered libido, infertility and depression.
Relationships suffer because of the above-mentioned complaints and are more common in today's world than you might think. It's important to get a sleep study if any couple is facing such turmoil in their relationship.
A request to all the doting kids please consider your father's health as a top priority on this Father's Day and encourage him to change his habits, persist him to see a doctor and live a quality life.
Last but not the least, a family time is the need of the hour. Besides building strong emotional bonds it helps in creating memories that are can prove to be more valuable in future.
I would think that often we are required to be the Guardian Angel to our guardian angels. Perhaps we can reverse the roles and be the fathers to our loving dads and show them how love given is received back a million times more. Take care and see that happy fulfilling smile on his face. That smile is priceless and beyond all measures of a blessing.
-Happy Father's Day to all!
---
Disclaimer: All views and opinions expressed in The Brew View – our opinion section – are those of the authors and do not necessarily reflect the official policy or position of TheBrew.ae, the company, or any of its members.
---