Sunday Schmooze // Co-Vid-Be? Are we really all cavalier in the name of a pandemic now?
Sun 04 Oct 2020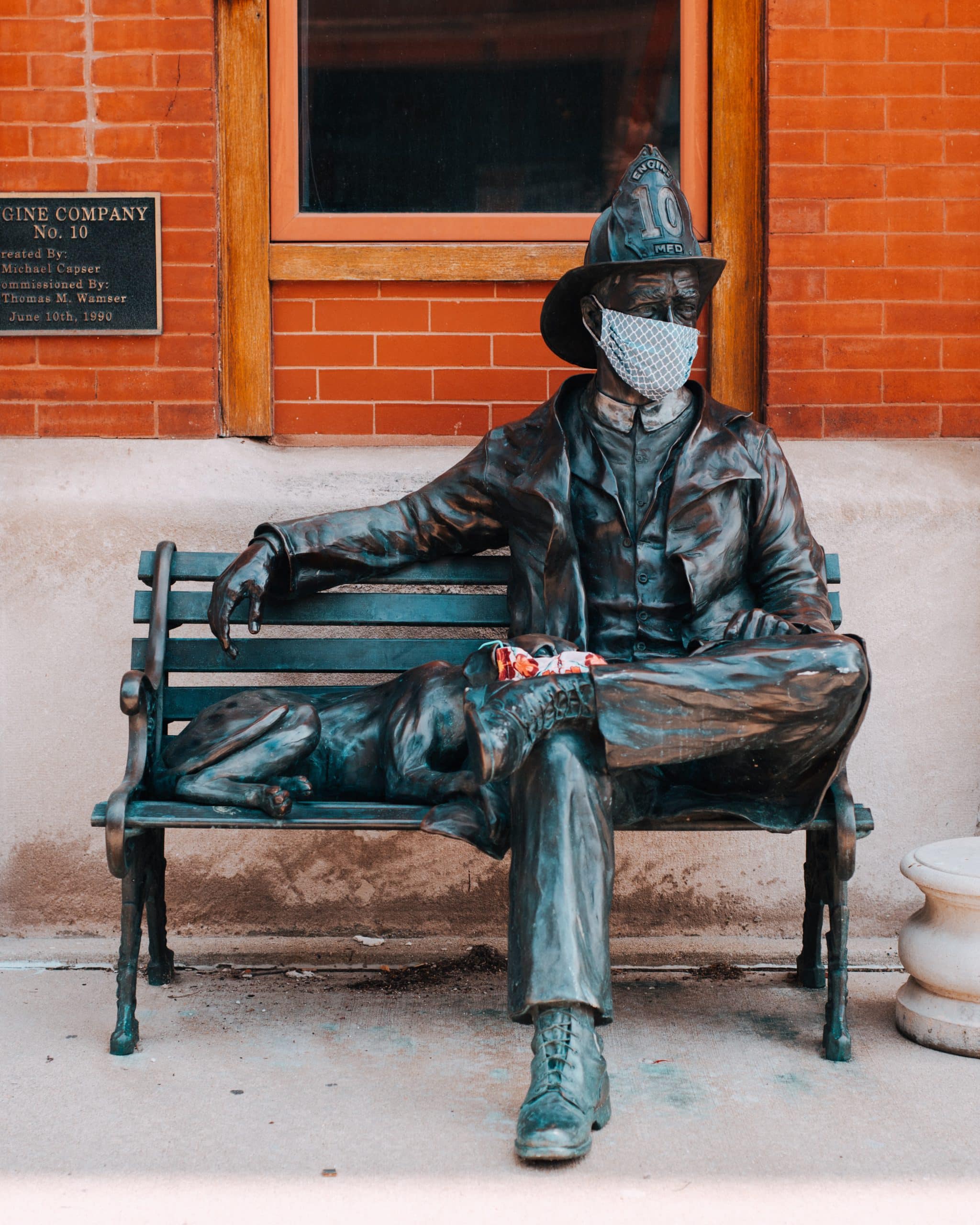 |
2
min read
There was a movie made in the 1950s called The Blob, which went on to acquire a cult status (it was also remade later, in 1988) in the horror genre.
The flick's all about an alien amoeboid entity that crash lands on Planet Earth, and embarks on a single-point agenda: devour people. The more humans it consumed, the bigger (and more aggressive) it got.
I got acquainted with The Blob because its montages used to be a standard fixture in many Hollywood films whenever a slightly wayward hero (or his sidekick) wanted a woman to feel terrified and then turn to him for reassurance in the darkened environs of a theatre or a drive-in venue.
Ever since the lockdown started, from mid-March, whenever I remembered The Blob, I could not help comparing it to the rabid onset of Covid19 — whose spread has been sneaky yet out in the open, with no one having an idea of when and where and how it is likely to strike.
It had been emphasised, over and over again, that since the mortality rate is low, be careful, not scared…but that's easier said than done.
In the first few weeks of the lockdown, there was a petrified silence all around the world; most of us didn't have a clue what we were contending with and, by extension, felt bottomed out.
But then, something strange started happening. Even though the number of cases continued to rise, and even as we expostulated over how our lives had become almost surreal, the fear started to abate.
I think I first realised the efficacy of common sense and "being game" as early on as end of March.
I was bingeing on Paranoid, a British series, where Indira Varma essays the role of one of the main investigating officers. The next day, I read that she had tested positive, and was self-quarantining. In a couple of weeks, she was back to her no-fuss routine.
The penny finally dropped when, a few weeks ago, a close friend tested positive, and appeared to be as cool as a cucumber.
"No point hyperventilating, I'm just going to try meditation and be as equanimous as possible. Yes, quite a number of people have succumbed to the virus, went down fighting — but, equally, many, many more didn't."
In 17 days, she was back in the saddle.
Today, it's come to such a pass that when US President Donald Trump declared himself to be Covid-positive, there are hushed whispers that it is only a stunt to garner a sympathy wave at the elections.
There's definitely been a tuning down of terror; there's now an element of half-baked humor even.
I think there are many among us who have mentally geared up for a litmus test: from the looks of it, a lot of us are likely to get infected, so will we survive the pandemic?
So, why not be a warrior and face it head on, and share a few laughs along the way?
Fortune favours the brave, they say. I guess it's good to be brave, but let's not be foolhardy.
————————————————————
Disclaimer: All views and opinions expressed in The Brew View – our opinion section – are those of the authors and do not necessarily reflect the official policy or position of TheBrew.ae, the company, or any of its members.
---