Eid treat for travellers from UAE to India by Air India
Fri 31 Mar 2023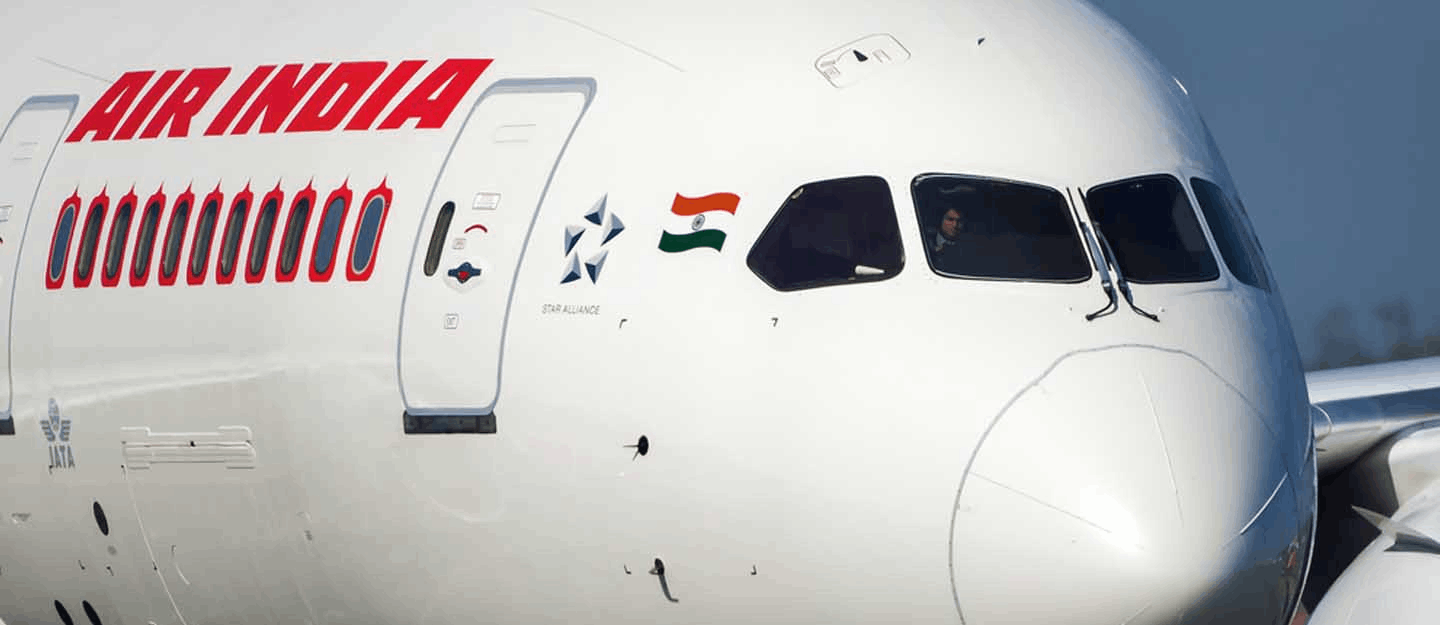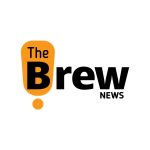 The Brew News Team
|
2
min read
UAE: As Ramadan is the month of giving, Air India has announced a special offer for passengers flying from UAE to India.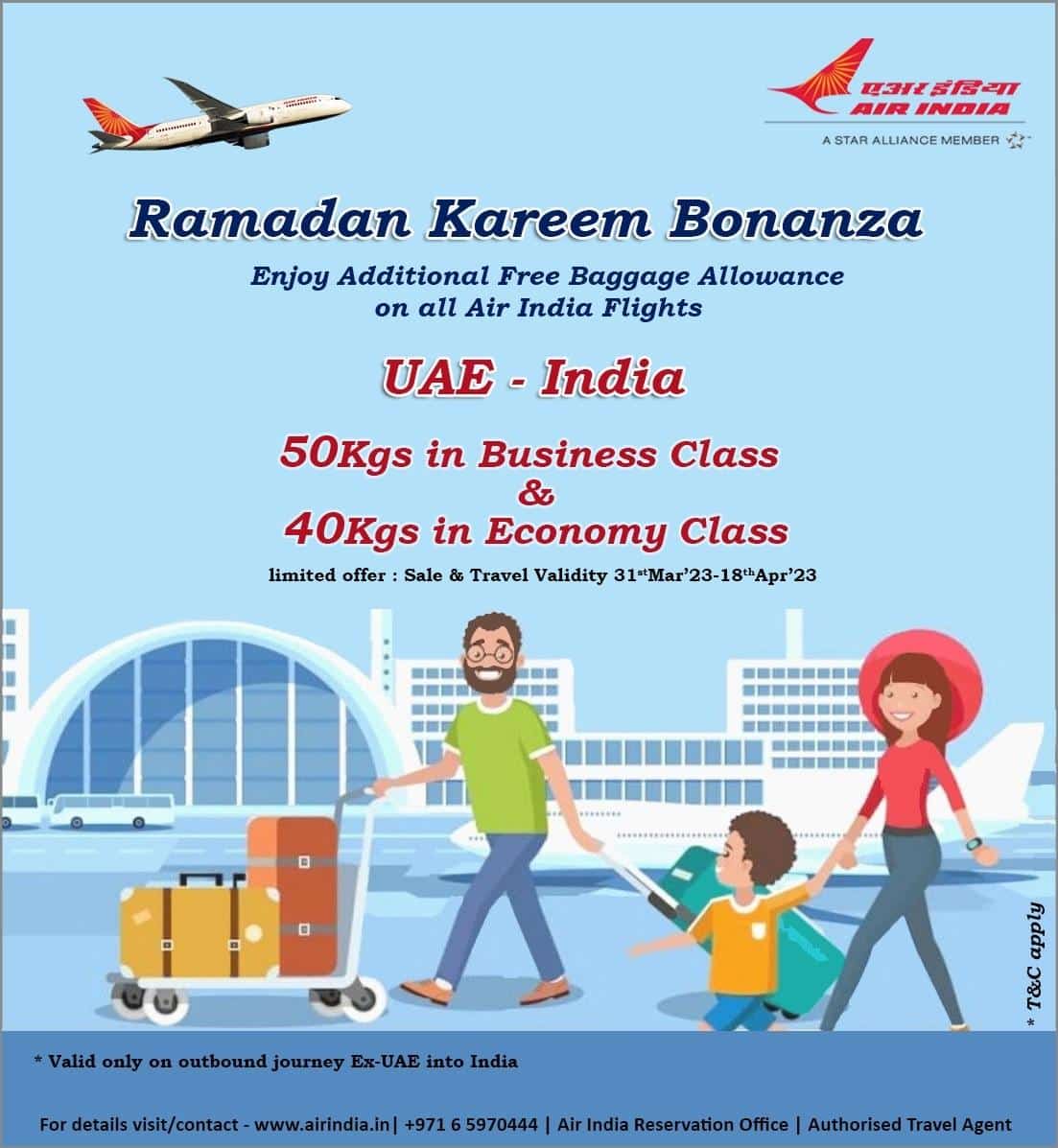 As a part of Ramadan Kareem, Air India is delighted to offer Free Baggage Allowance of 40 kg in Economy Class and 50 Kg in Business Class on all flights from UAE to India.
This offer is valid for the Sale of tickets and Travel from March 31, 23 to Apr 18, 23.
Air India operates 77 Flights from UAE to India offering 16000+ seats. Air India operates to five destinations from UAE to India- Delhi, Mumbai, Kochi, Hyderabad, and Chennai and connects to more than 40 interior domestic points.
About Air India
Air India's journey took off in 1932, when Bharat Ratna J.R.D Tata formed an Airline, realising his dream. The first Indian to receive a commercial pilot's license, it was his passion for flying that had sparked Air India's origins – with the launch of an Airmail service from the then Bombay to Karachi via Ahmedabad. Nationalized in 1953, Air India has been spreading its wings over the years to become a leading domestic and global brand.
Air India's international connectivity, spanning cities in Europe, the USA, UK, Africa, the Gulf, Asia and Australia, was strengthened after joining Star Alliance – the largest global air consortium – in July, 2014. The airline also covers every remote corner of our country. It has always stood by the Nation and its people during the hour of need and has played a key role in evacuation missions during crises like the Gulf War, the Covid pandemic and the recent Ukraine conflict.
On January 27, 2022, Air India has been welcomed back to the Tata Group and is poised to soar high – redefining its goals & approach with a focus on overall excellence & customer-centric processes. "The Tata group welcomes Air India's new customers and is excited to work together to make Air India the airline of choice in terms of passenger comfort and service.", remarked Ratan Tata, Chairman Emeritus, Tata Sons on the occasion.
About TATA
Founded by Jamsetji Tata in 1868, the Tata Group is a global enterprise, headquartered in India, comprising 30 companies across 10 verticals. The group operates in over 100 countries across six continents, with a mission 'To improve the quality of life of the communities we serve globally, through long-term stakeholder value creation based on Leadership with Trust'.
Tata Sons is the principal investment holding company and promoter of Tata companies. Sixty-six percent of equity share capital of Tata Sons is held by philanthropic trusts, supporting education, health, art and culture.
---