MENA is among the fastest-growing regions in renewable energy- TRENDS research
Wed 17 Mar 2021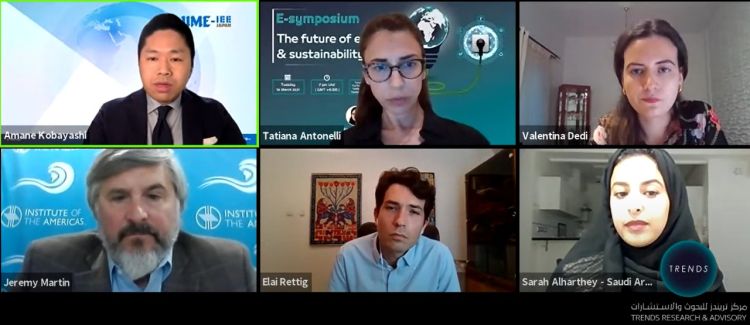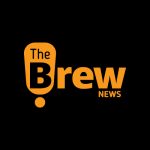 Brew Admin
|
4
min read
"With 12.6% growth, MENA is among the fastest-growing regions in renewable energy. However, its total capacity stands at 23 GW, which is only 1 percent of global production."
ABU DHABI, March 17 – The alternative concept of the circular economy, supporting technology to become commercially feasible, and the complexity surrounding energy transition were some of the talking points at the E-Symposium organized by TRENDS Research & Advisory on Tuesday (March 16).
Leading energy experts and researchers worldwide participated in the E-Symposium – The Future of Energy and Sustainability – discussing critical subjects such as energy transition, green technologies and sustainability, new technologies, and the future of fossil fuels. They also discussed the challenges and opportunities related to the future of non-traditional renewable energy.
The event was part of the ongoing series TRENDS Future Forum – The World in 2071. Delivering opening remarks on behalf of Dr. Mohammed Al-Ali, the TRENDS Research & Advisory CEO, TRENDS Researcher Alya Al-Jneibi said a record drop in global carbon footprint is noticed as flights are grounded and transportation channels interrupted.
"Data shows that the daily global CO2 emissions fell by around 20 percent in April 2020, compared to April 2019. The global health pandemic has come as a wake-up call for economists as well as environmentalists to enhance their search for answers and for decision-makers to act upon them," she said.
Addressing the live-streamed event, Dr. Elai Rettig, Senior Researcher at the Maritime Policy & Strategy Research Center, University of Haifa, Israel, highlighted the security-based incentives for energy transition in Israel and the Gulf states. Dr. Rettig said that climate change mitigation and CO2 reduction is not always the main incentive for countries to transition into cleaner sources of electricity generation.
"In the cases of Israel and the Arab Gulf states, the push towards solar energy in the past decade is motivated mainly by immediate economic and security needs, rather than by long-term environmental concerns," he said. According to Dr. Rettig, the non-environmental incentives shed light on the opportunities and obstacles for the future of the energy transition in the Middle East.
Dr. Amane Kobayashi, who represented Japan's Institute of Energy Economics (IEEJ), shared a Japanese and Asian perspective on new technologies and the future of fossil fuels. He said that the nexus of the energy transition, energy security, and geopolitical competition in Asia and the Middle East is becoming critical for Japan more than ever.
"Many models estimate that demands for crude oil in greater Asia would double in 2050 compared to 2020 while only the Middle East could be the major and stable supplier. Yet, with the geopolitical uncertainty in the Middle East, energy security for Japan and Asia is becoming increasingly threatened, as they rely heavily on the oil and gas supply from the region," Dr. Kobayashi said.
"Japan is accelerating cooperation with the oil and gas producing countries including the Middle East not only to import fossil fuels but also to lead future hydrogen society," he said. He also highlighted the significance of transnational connectivity and said that since Japan is isolated geographically, it should develop its own grid.
"But when we look at Asia, Middle East, or Latin America, there is a lot of opportunity for the transnational grid and other energy networks. However, international politics prevents such a thing from happening," said Dr. Kobayashi.
Sarah Al-Harthey, who is working as Business Development Manager for renewable energy projects in Saudi Arabia's private sector, shared her perspective on MENA focusing on green technologies and fuels. She also highlighted the essential technological demands for the energy transition in the region. "With 12.6 percent growth, MENA is among the fastest-growing regions worldwide in terms of renewable energy. However, total capacity stands at 23 GW, which is only 1 percent of global production," Al-Harthy said.
According to her, the MENA region needs to create a multi-shareholder taskforce to assess national and regional technological needs, ensure energy technologies' regulatory deployment and incentivize decarbonization regimes. "The region also needs to prioritize international cooperation to position the region as a clean energy source and build partnerships with advanced countries in Asia for technology transfer," she said.
Jeremy M. Martin, the Vice President of the Energy & Sustainability Program at the Institute of the Americas, said we are at a transformational juncture in history, and with Biden's arrival, two-thirds of the world's greenhouse gases will be in countries committed to net-zero emissions.
"Energy transition needs to be a just transition; there needs to an increased understanding of the interconnection of climate change and social justice, and this is particularly the case here in the US," Martin said. Martin also said that despite Covid's deep impact on the energy sector and economic development, renewables still form the largest area for new power generation. Their penetration rate has become faster than any other fuel in history. "Many estimates point to electricity becoming the most dominant fuel in the fuel mix by 2040," he said.
Dr. Valentina Dedi, the Lead Economist at the KBR, United Kingdom, said historically, population growth has been behind rising energy consumption. The decoupling of natural resource use and environmental impact of the economic activity has been the essential elements in the transition to a sustainable future.
The E-Symposium was live-streamed on TRENDS YouTube channel and its other social media platforms.
ABOUT TRENDS Research & Advisory
TRENDS Research & Advisory strives to present an insightful and informed view of global issues and challenges from a strategic perspective. Established in 2014 as an independent research center, TRENDS conducts specialized studies in international relations and political, economic, and social sciences. It undertakes rigorous analyses of current issues and global and regional developments, especially in the Middle East and North Africa.
The Center analyses opportunities and challenges at various levels of the geopolitical spectrum. It evaluates scenarios and prospects to find scientific and objective answers and seeks to influence the decision-making process. TRENDS Research & Advisory aims to champion national and regional causes and build a strong network with research centers, organizations, and institutions worldwide. It also seeks to benefit from the expertise of international research and academic institutions.
---