This Day, That Year – May 22
Mon 22 May 2023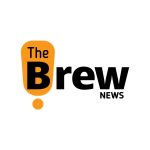 The Brew News Team
|
2
min read
This day in history we feature the Tokyo Skytree. A broadcasting and observation tower in Sumida, Tokyo was opened on this day in 2012.
Trivia – Tokyo Skytree 
Tokyo Skytree became the tallest structure in Japan in 2010 and reached its full height of 634 meters in March 2011, making it the tallest tower in the world, displacing the Canton Tower, and the third tallest structure in the world after the Merdeka 118 and the Burj Khalifa. It is also the tallest freestanding structure in the OECD, the G20 and G7 countries.
Related read – 11 of the world's highest skyscrapers are coming to Dubai
The tower is the primary television and radio broadcast site for the Kantō region; the older Tokyo Tower no longer gives complete digital terrestrial television broadcasting coverage because it is surrounded by high-rise buildings. Skytree was completed on Leap Day, 29 February 2012, with the tower opening to the public on 22 May 2012. The tower is the centrepiece of a large commercial development funded by Tobu Railway (which owns the complex) and a group of six terrestrial broadcasters headed by NHK. Trains stop at the adjacent Tokyo Skytree Station and nearby Oshiage Station. The complex is seven kilometres (4.3 miles) northeast of Tokyo Station. In addition, there is the Sumida Aquarium in the "Tokyo Solamachi" complex. The tower's design was published on 24 November 2006, based on the following three concepts. Fusion of neofuturistic design and the traditional beauty of Japan the Catalyst for revitalization of the city and the Contribution to disaster prevention – "Safety and Security". The base of the tower has a structure similar to a tripod; from a height of about 350 m and above, the tower's structure is cylindrical to offer panoramic views of the river and the city. There are observatories at 350 m, with a capacity of up to 2,000 people, and 450 m, with a capacity of 900 people. The upper observatory features a spiral, glass-covered skywalk in which visitors ascend the last 5 metres to the highest point at the upper platform. A section of glass flooring gives visitors a direct downward view of the streets below. The exterior lattice is painted a colour officially called "Skytree White". This is an original colour based on a bluish-white traditional Japanese colour called aijiro. Tokyo Skytree is used as a radio/television broadcast and communications tower.
Source – Wikipedia
---