This Day, That Year – March 17
Fri 17 Mar 2023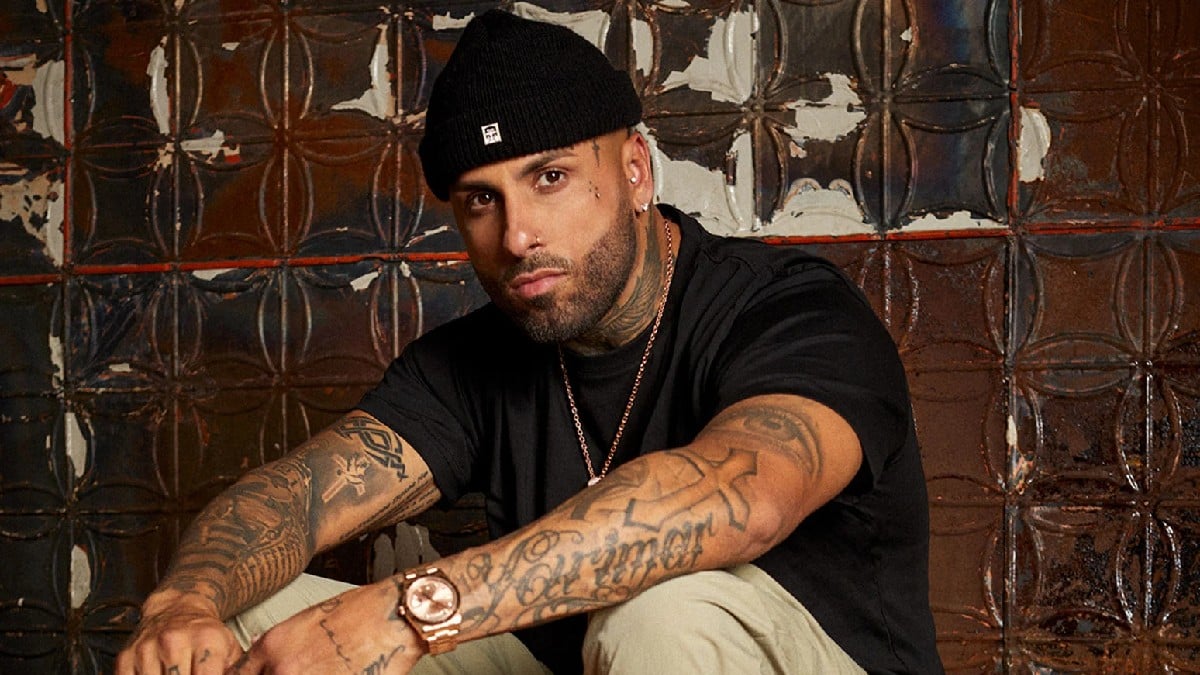 |
2
min read
This day in history we feature Nicky Jam. An American singer and actor was born on this day in 1981.
Trivia – Nicky Jam
Nick Rivera Caminero known professionally as Nicky Jam, is best known for hits such as "X", "Travesuras", "En la Cama", "Te Busco", "El Perdón", "Hasta el Amanecer", and "El Amante"; the latter three are from his 2017 album Fénix. He has frequently collaborated with other Latin artists such as Daddy Yankee, J Balvin, Ozuna, Plan B and Anuel AA. While his early music exemplified traditional fast-paced reggaeton, his newer compositions place more emphasis on sung vocals and romantic lyrics.
Related read – Catch UK singer Sir Tom Jones live in concert on January 6
Born in Lawrence, Massachusetts to a Dominican mother and a Puerto Rican father, his family moved to Puerto Rico when he was ten years old. He began recording music at age fourteen with his first EP …Distinto a los demás (1995), and eventually caught the attention of Daddy Yankee. The two formed the group Los Cangris, which was active from the late 1990s to 2004. The pair split acrimoniously and Nicky Jam's career quickly took a sharp decline, followed by a period of legal struggles and substance abuse. He then moved to Medellín, Colombia, where he rejuvenated his career and developed a more melodic style of music, which proved to be popular through the release of the singles "Voy a Beber" and "Travesuras" in 2014. His success was furthered by the 2015 single "El Perdón" and his 2017 album Fénix. He released the album Íntimo in 2019, which was a critical and commercial success. Nicky Jam has also acted in the films XXX: Return of Xander Cage and Bad Boys for Life, and starred in and executive produced the Netflix biographical series Nicky Jam: El Ganador. Nicky Jam's music has been classified as Latin trap and reggaeton. Veronica Villafañe of Forbes wrote that Nicky Jam is considered "one of the architects of the Latino urban music movement". His music has been noted for both eliciting a party atmosphere and embracing overt sentimentality. His career began in the mid-1990s, when reggaeton was in its beginning stages in Puerto Rico. While his early releases exemplified the sound of old-school reggaeton that drew massive popularity in Puerto Rico, Eduardo Cepeda of Remezcla wrote that Nicky Jam's "sound has shifted from hard-hitting dembow…to more velvety rhythms and romantic lyrics". His lyrics have also been described by Billboard as "catchy and flirtatious". His earliest musical influence was Michael Jackson's "Thriller" video; he recalls that "I knew automatically when I saw Michael Jackson do 'Thriller' as a little kid that I wanted people to fall in love with my music." The artist's first exposure to Caribbean music occurred upon seeing family members dancing to reggae at a house party hosted by his parents. Upon his relocation to Medellín, Nicky Jam adopted a more melodic, romantic approach to his music, inspired by Colombian genres such as vallenato. He has also expressed admiration for American soul singer Al Green, who he says inspired him to discuss romantic themes in his music. Other artists who have influenced Nicky Jam include Prince, Jay-Z, Jenni Rivera and Shakira. Jay-Z's The Blueprint "gave [him] an idea of how to do [his] albums in the Spanish market and give [his] fans that kind of vibe". He became a fan of Mexican rock band Maná in 1992 during the beginning stage of his career and describes the members of the group as his "idols".
Source – Wikipedia
---