This Day, That Year – February 14
Tue 14 Feb 2023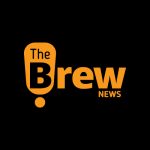 Brew Admin
|
2
min read
This day in history we feature the Youtube. The largest video sharing website in the world and a main source for viral videos was launched on this day in 2005.
Trivia – YouTube
YouTube is a global online video sharing and social media platform headquartered in San Bruno, California. It was launched, by Steve Chen, Chad Hurley, and Jawed Karim. It is owned by Google, and is the second most visited website, after Google Search. YouTube has more than 2.5 billion monthly users who collectively watch more than one billion hours of videos each day. As of May 2019, videos were being uploaded at a rate of more than 500 hours of content per minute.
Related read – YouTube to make educational content more accessible
In October 2006, YouTube was bought by Google for $1.65 billion. Google's ownership of YouTube expanded the site's business model, expanding from generating revenue from advertisements alone, to offering paid content such as movies and exclusive content produced by YouTube. It also offers YouTube Premium, a paid subscription option for watching content without ads. YouTube also approved creators to participate in Google's AdSense program, which seeks to generate more revenue for both parties. YouTube reported revenue of $19.8 billion in 2020. In 2021, YouTube's annual advertising revenue increased to $28.8 billion. Since its purchase by Google, YouTube has expanded beyond the core website into mobile apps, network television, and the ability to link with other platforms. Video categories on YouTube include music videos, video clips, news, short films, feature films, documentaries, audio recordings, movie trailers, teasers, live streams, vlogs, and more. Most content is generated by individuals, including collaborations between YouTubers and corporate sponsors. Established media corporations such as Disney, Paramount, and Warner Bros. Discovery have also created and expanded their corporate YouTube channels to advertise to a larger audience. YouTube has had an unprecedented social impact, influencing popular culture, internet trends, and creating multimillionaire celebrities. Despite all its growth and success, YouTube has been widely criticized. Criticism of YouTube includes the website being used to facilitate the spread of misinformation, copyright issues, routine violations of its users' privacy, enabling censorship, their guidelines and how they are implemented, and endangering child safety and wellbeing.
Source – Wikipedia
---