Companies in UAE carrying the essence of tolerance lead by example on Cultural Diversity Day
Thu 25 May 2023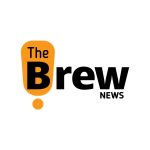 The Brew News Team
|
2
min read
Dubai: The UAE is a melting pot of cultures and the World Day for Cultural Diversity for Dialogue and Development fell on Sunday 21. Many organisations celebrated the occasion in the poster city of Dubai over the weekend while some opted to beat the Monday blues with the right excuse.
Data Direct Group, a leading Indian-led business group in Dubai since 2002, started early with many fun activities at their Deira headquarters. DDG's core arm is digitally-driven Business Process Outsourcing. With 26 nationalities working on ensuring good customer experiences, unity in diversity and cultural amalgamation comes naturally at the organisation.
"May 21 is a very important day for us," said Rajiv Dalmia, the group founder and chairman. "Diversity of cultures is an extended requirement of the business, but it is also very vital to our ethos if we have to remain true to our values to enhance customer experience." DD is also an equal opportunity employer to more than 580 employees.
According to the Ministry of Foreign Affairs, there are more than 200 nationalities living in the UAE, with 10% Emiratis and an eclectic mix of expatriates. That is more than the member states registered with the United Nations at 195.
As a leading group handling the customers of many government and private companies, the DDG roster is an ideal microcosm of the varied and colourful mix of religions, races, ethnicity, caste, or creed. "Many call centres in the UAE try to cater to the top nationalities by numbers among the population by keeping a dedicated option for customers to converse in the language of preference," said Dalmia.
"We also keep evolving and try to incorporate inclusion to the best extent possible, even if there is only so much you can do."
Girish Ojha, the chief human resource officer, agrees. "While language can be a barrier at times, our instructions to the staff is to be understanding and try to reach out to them in all means possible. On a daily basis, with each call that tries to reach out to our clients through us, our employees are duty bound to make data available through any source of contact possible."
One of the key members of Data Direct, on condition of anonymity, said: "I am a global citizen when I am here in the UAE. The charm of working in this country and at this workplace is that you learn so much about the world without travelling anywhere."
---